3. Learn about the Tripartite Standards
The Tripartite Standards are a set of good employment practices that all employers should implement at their workplaces.
There are ten standards and they each cover various aspects of employment areas such as fair recruitment practices, flexible work arrangements, grievance handling processes, age management and more.
If you already have these practices at your workplace, we invite you to adopt the Tripartite Standards and be recognised as a progressive employer. As a Tripartite Standards adopter, you can use the TS logo in your publicity and recruitment materials, giving you a competitive edge. You'll be seen as an employer of choice, helping you to better attract and retain talent.
If you have not implemented these practices yet, TAFEP offers complimentary Tripartite Standards Clinics that will help you put in place these practices so that you can be 'adoption ready'.
What it means for employees or job seekers
Employers who have adopted the Tripartite Standards are committed to build a better work environment for their employees. They have good employment practices that meet the requirements of the Tripartite Standards.
Employers who have the Tripartite Standards logo will treat you fairly, and support you to achieve your fullest potential.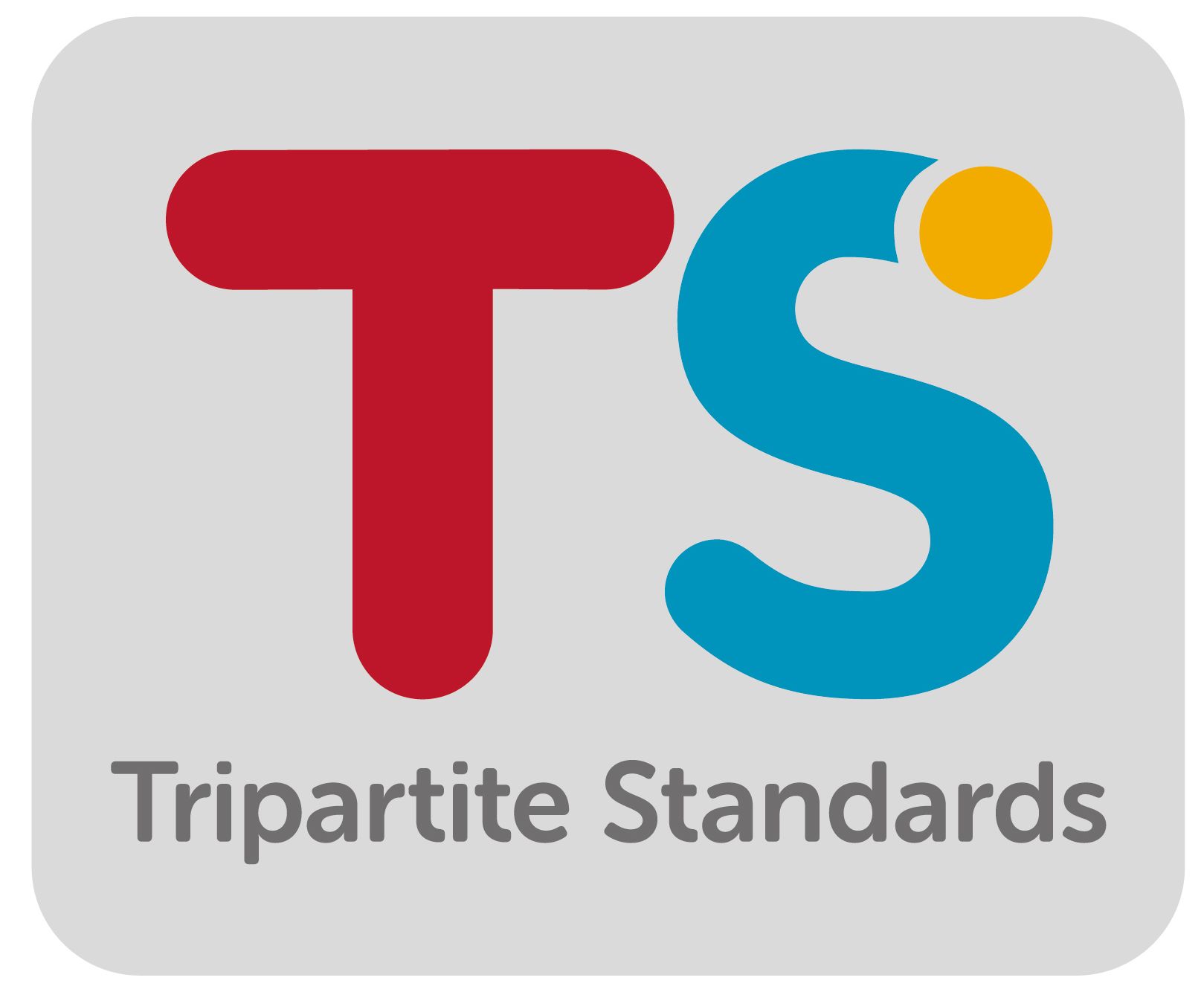 Why you should adopt the Tripartite Standards
The Tripartite Standards can help your organisation to:
Be recognised as an employer of choice. You will have the exclusive right to use the Tripartite Standards logo in your publicity and recruitment materials. Job advertisements from TS Adopters will gain higher visibility as they will be tagged with the TS logomark on MyCareersFuture.
Be recognised for your progressive employment practices. Adopting the Tripartite Standards indicates that your organisation has put in place good employment practices. The Tripartite Standards is endorsed by the tripartite partners (government, unions and employers).
Motivate your employees. The Tripartite Standards help your employees know that you are committed to treating them fairly and supporting them to achieve their fullest potential