Total Workplace Safety and Health Programme
Find out how your company can work hand-in-hand with our service providers to achieve a healthy workforce in a safe workplace.
Programme Overview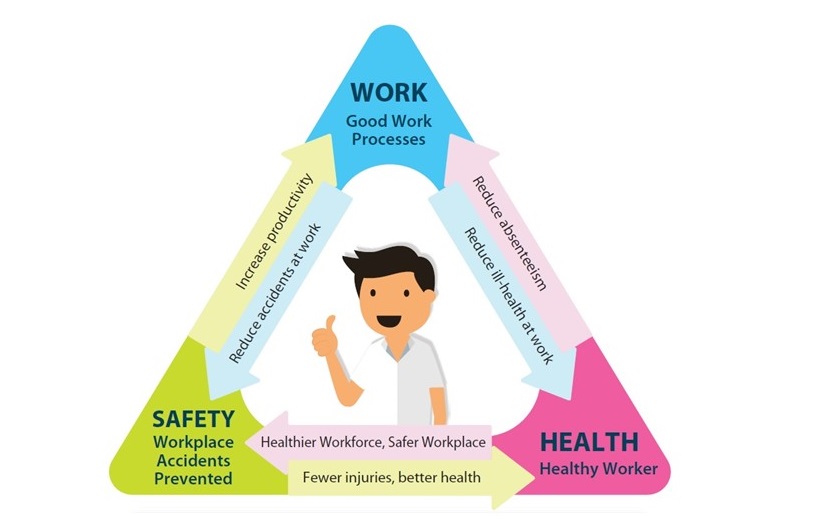 Total Workplace Safety and Health (Total WSH) is an approach that looks at safety and health together at work. It covers:
• safety;
• occupational health and
• personal health (including both physical and mental well-being)

The Total WSH programme is a FREE1 programme where WSH Council-appointed Service Providers will teach your company how to manage safety and health with modular activity packages below.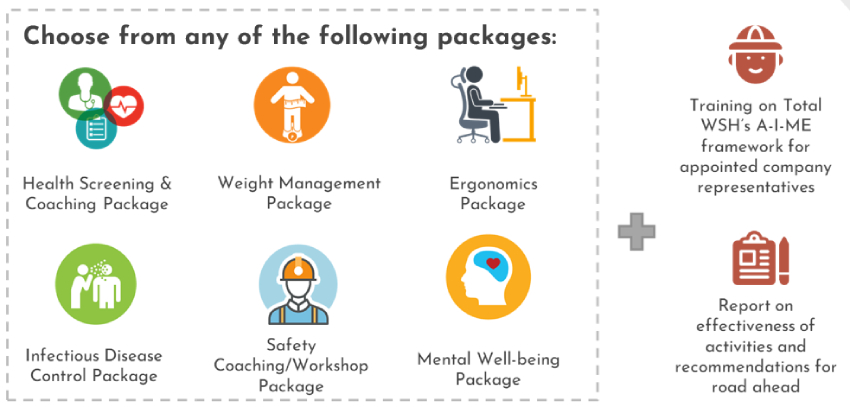 1 Terms & Conditions apply.
Benefits
• Reduces the risk of workplace injuries and ill-health
• Healthier and better staff well-being
• Lower absenteeism rate and healthcare costs
• Better business performance from more productive staff
Who May Apply
You may apply if your company is based in Singapore and is not currently engaged in any Health Promotion Board's workplace health outreach programmes.
Activity Package Details
Your Total WSH service provider will guide you through the programme's onboarding, implementation, integration and sustainability, and offboarding phases.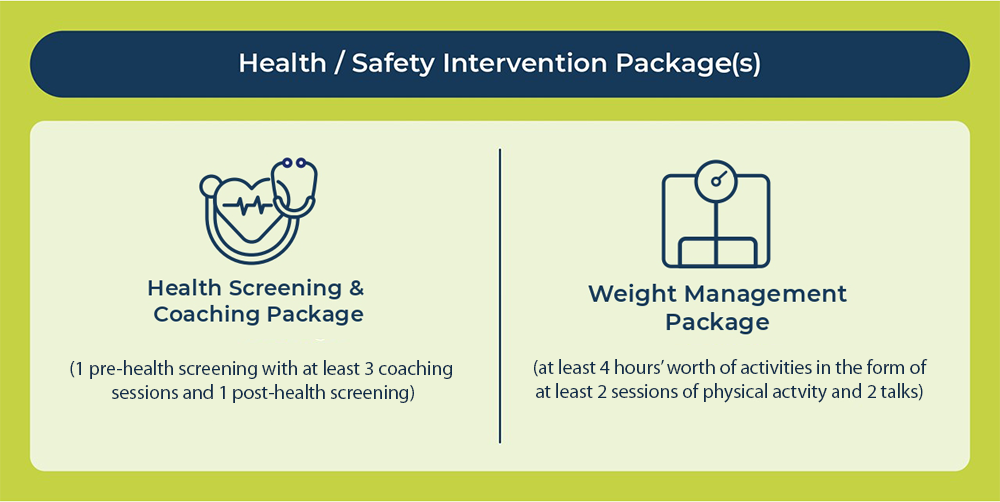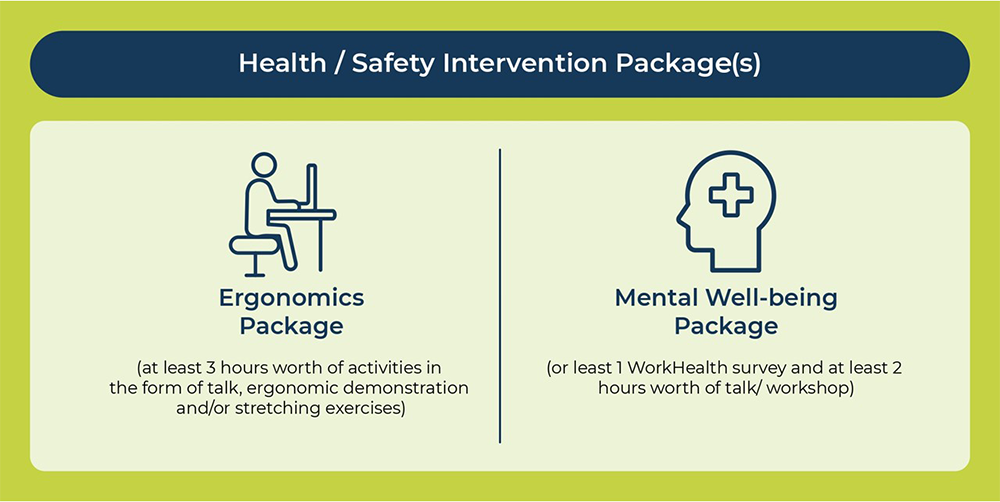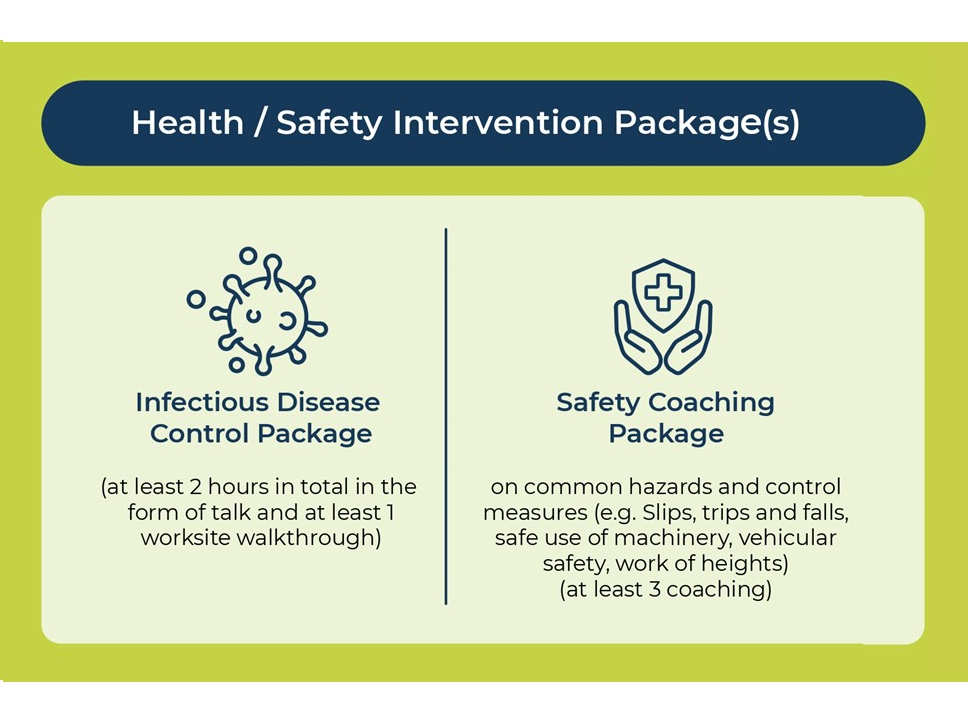 Expected Timeline and Process
Your Total WSH service provider will guide you through the programme's onboarding, implementation, integration and sustainability, and offboarding phases: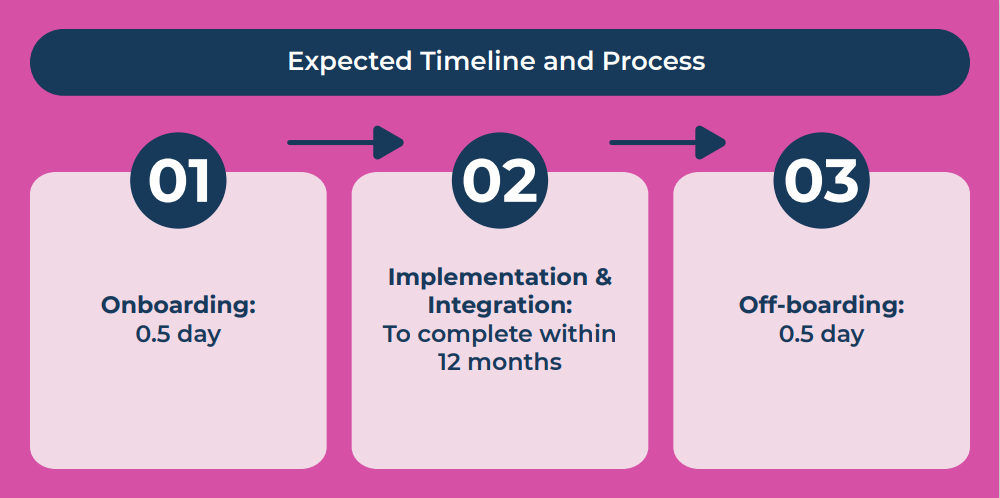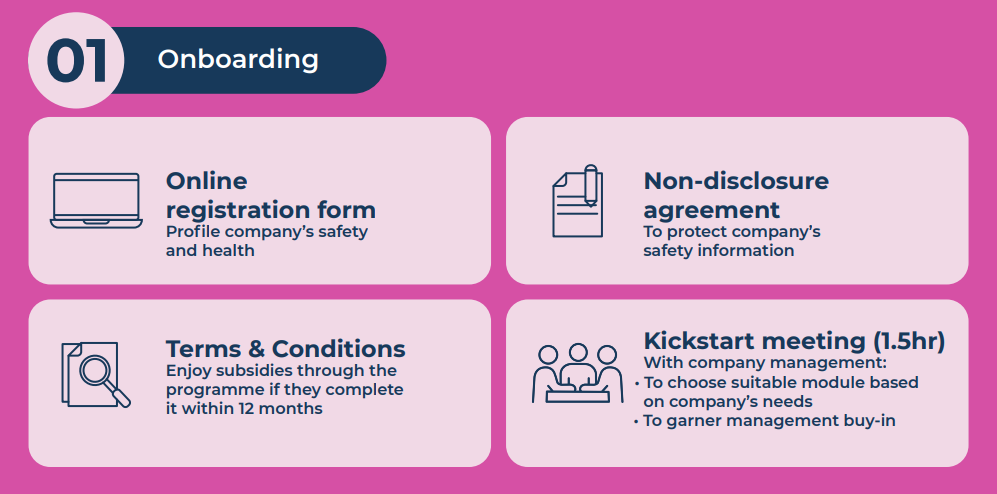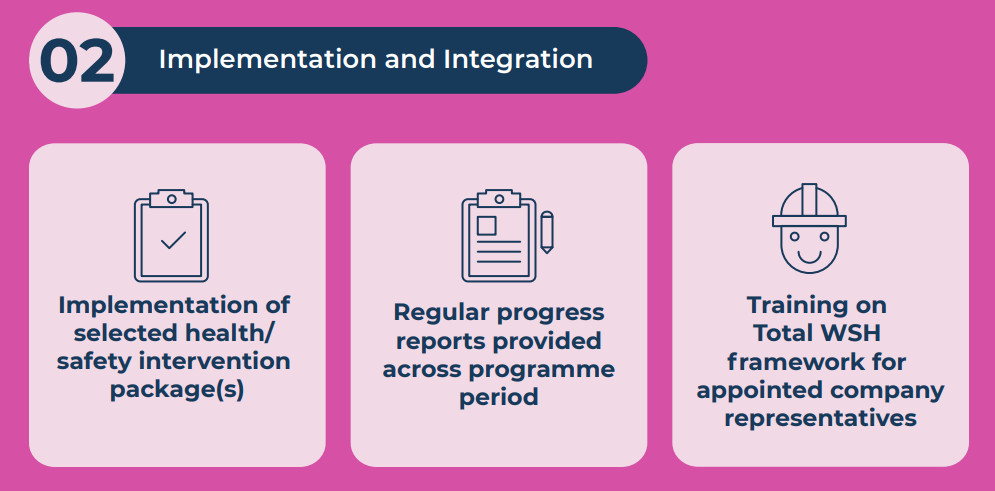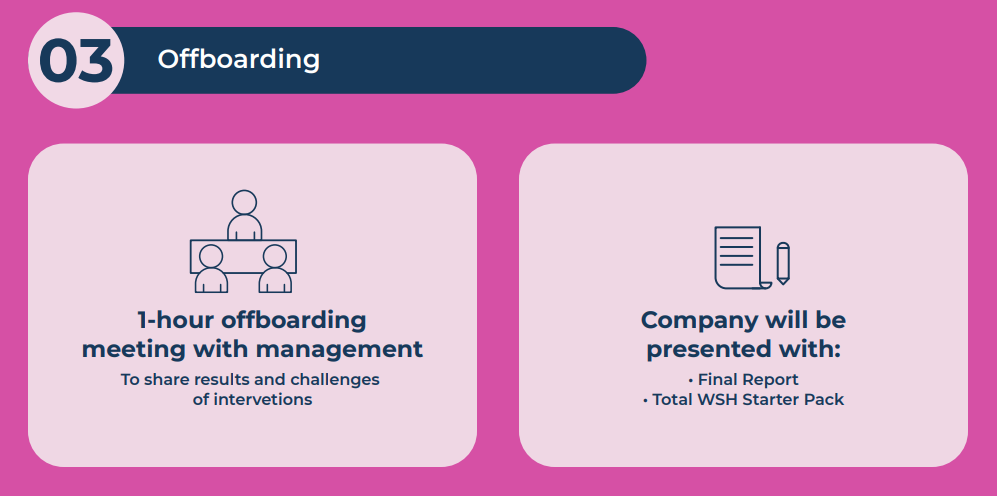 Our Service Providers
Below is a list of our appointed service providers for Total WSH:
• Chubb Global Risk Advisors
• ProAge Pte Ltd
• Wong Fong Academy
For More Information
• Workplace Safety and Health Questionaire

• Basic Health Survey

• Contact Us
View related resources