Tripartite Alliance Award 2021: Winners
Congratulations to the awardees of the Tripartite Alliance Award 2021 – Find out more about Human Capital Partners that were recognised for their progressive workplace practices!


From Architecture to Business Analytics
See how Shopee helped its Business Analyst Estelle Sim – and many of its employees – transition into a world where the demand for tech talent is rapidly increasing.


7 practices to enhance work-life harmony at your workplace
Work-life Harmony is achieved when an individual is able to effectively manage both work responsibilities and personal aspirations.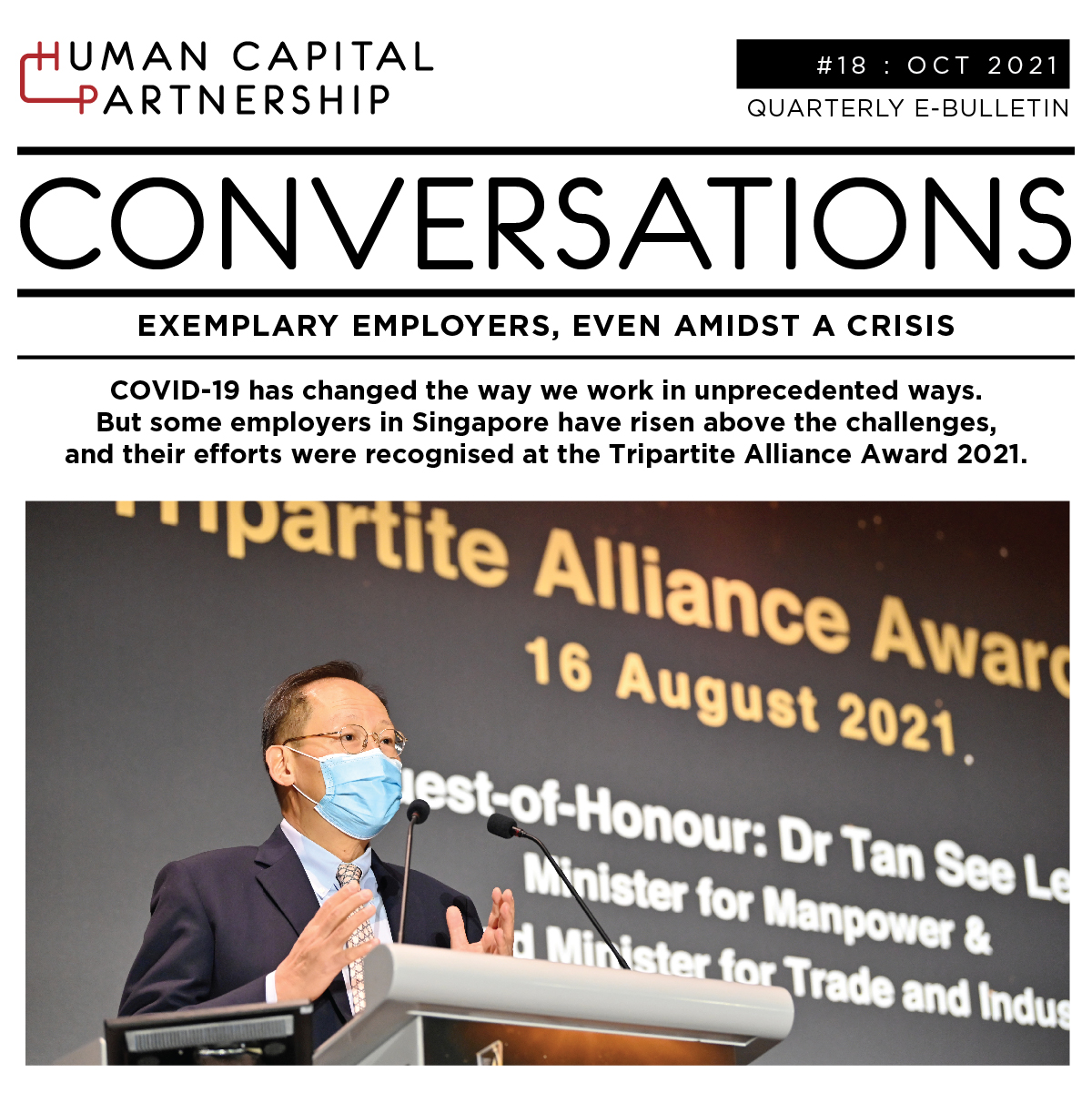 Download Publication