Reaping the Benefits of a Diverse and Inclusive Workforce Part 2
Discover strategies for embracing change amidst the evolving nature of D&I.
17 Nov 2023 Articles Work-life harmony Trending Best practices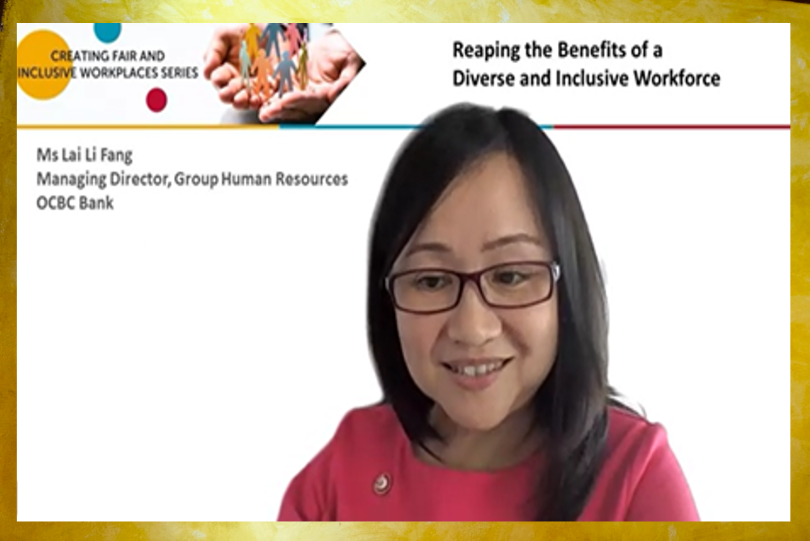 Ms Lai Li Fang, Managing Director, Group Human Resources, HR Sustainability Lead of OCBC Bank
In the pursuit of diversity and inclusion (D&I), organisations should recognise that D&I is not a destination or a mere checklist of initiatives, but always an ongoing journey requiring continuous commitment to improve and adapt to the needs of a changing workforce.
In this article, we bring you insights from Ms Lai Li Fang, Managing Director, Group Human Resources of OCBC Bank on how organisations can embrace change given the evolving nature of D&I. This article is the second instalment of a three-part article series on key learning points from TAFEP's webinar "Reaping the Benefits of a Diverse and Inclusive Workforce".
Embracing change in adapting to workforce's needs
It can be helpful to view an organisation's D&I journey through the following strategic three-step framework: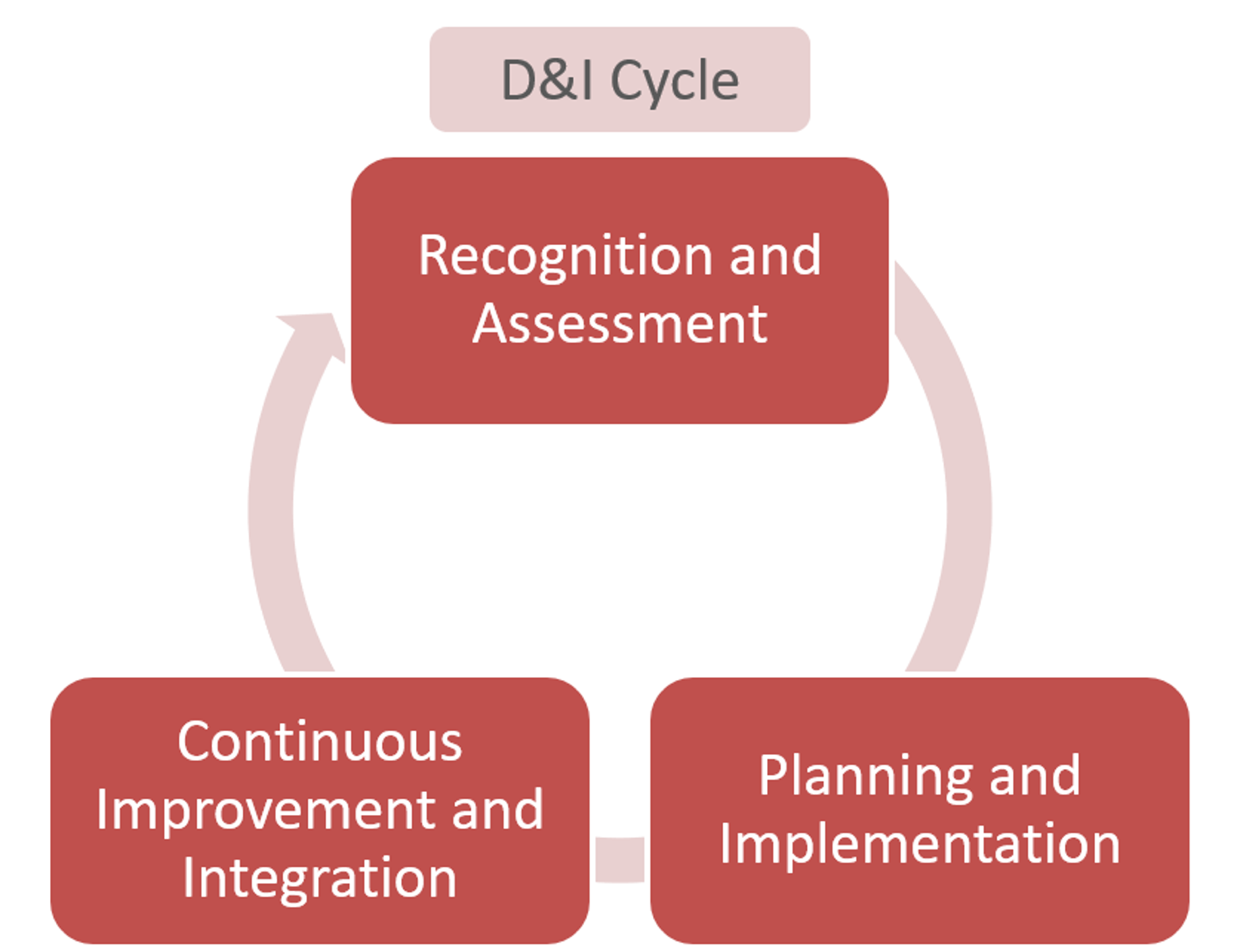 The D&I cycle outlines a continuous process of the organisation reviewing its practices and improving upon them.
Recognition and Assessment
For a start, it is important for organisations to regularly assess their progress in D&I and hear from all employee levels in gathering feedback (e.g., pulse surveys).


Planning and Implementation
From the data gathered through the feedback channels, organisations can develop a strategic plan to address D&I gaps. At this stage of planning, organisations should be clear about the desired outcomes, and with those goals in mind to then devise the plan for achieving said outcomes.

Having a clear action plan is crucial here, this includes outlining specific initiatives and setting timelines and assigning responsibilities for implementing actions.


Continuous Improvement and Integration
As organisations adapt to the evolving business environment, their workforce may see changes to meet new demands. This requires organisations to continuously improve on D&I practices to address the diverse needs of the changing workforce.

With change being a constant, it is helpful to have D&I values embedded within the organisation's purpose as a firm reference point. These values should be integrated into every facet of the organisation by inculcating and encouraging employees to demonstrate such values in the workplace.
D&I cycle in practice
OCBC actively promotes a "speak-up" culture to encourage employees to voice any workplace concerns such as workplace discrimination and harassment. Employees feel safe to raise these issues openly through engagement channels and in everyday interactions at the workplace,
Underpinning this speak-up culture is the value of respect, and OCBC reinforces the message that respect must always be present in any interaction, and that discrimination and harassment will not be tolerated. Employees are encouraged to demonstrate respect at the workplace as it is a metric that supervisors assess their staff on, for example how consistently they demonstrate respect at the workplace at all levels and having a peer review component for this aspect.
OCBC also uses employee feedback gathered to review its D&I practices and identify areas for refinement to respond swiftly to the evolving needs of its workforce. One example was in improving the utilisation rate of a mental wellness programme in which employees have access to trained counsellors for support. Employees provided feedback that approval from supervisors was required before they could contact the counsellors.
This feedback, alongside others, sparked a revamp in OCBC's mental wellness programme for its employees, ensuring confidentiality of those who utilise the programme. Intentional efforts were also made to build a culture of acceptance on mental health where 'it's ok to not be ok' and where managers are trained to sensitively support staff's mental health.
Conclusion
Taken together, the D&I cycle is always a continuous process of gathering data, reviewing practices, and implementing initiatives to address employee feedback and shape an inclusive workplace culture.
And the benefit from being adaptable in such a manner is business innovation that leads to creative solutions and products for the organisation.
Read Part 1 of the article series.