Jurong Island Vision Zero Forum: Elevating WSH standards for lifting work
23 May 2022 Forum Past Event Lifting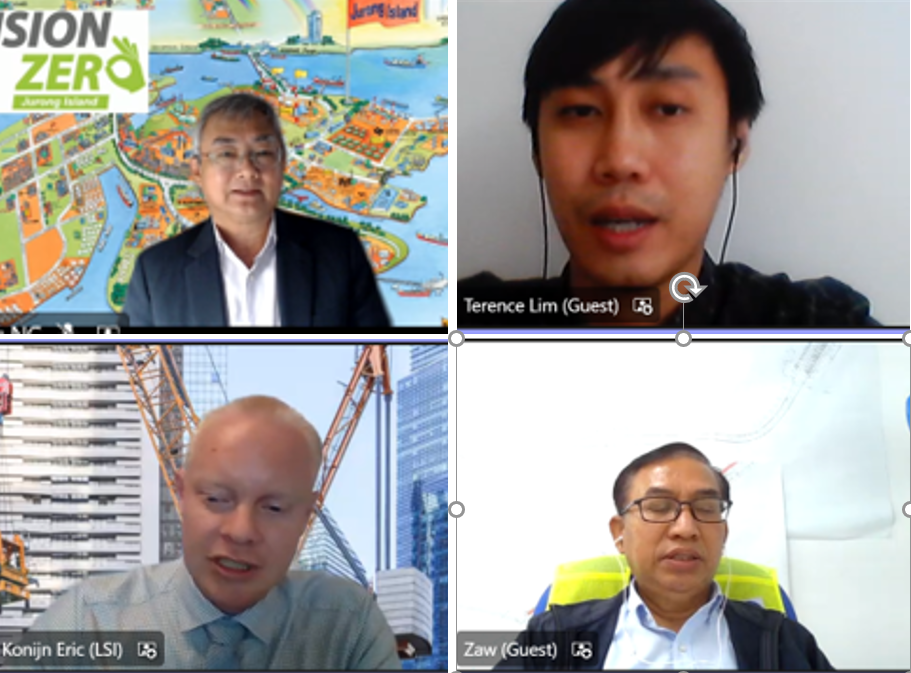 Date:

18 May 2022

Time:

2:30 PM - 4:00 PM

Location:

Zoom

Spots Available:

300

Event resources:

Added
(Jump to event resources)
On 18 May 2022, the Singapore Chemical Industry Council, Association of Process Industry, and Workplace Safety and Health Council jointly organised their sixth Jurong Island Vision Zero (JIVZ) Forum, which featured a theme of "Elevating WSH Standards for Lifting Work".
In his opening speech, Er. Lucas Ng, Chairman of the JIVZ Group, brought attention to the spate of fatal accidents since the beginning of the year, and encouraged the industry to conduct a Safety Time-Out to review their WSH processes. He also highlighted how lifting is integral to several work processes in the process industry, and why it is important to maintain good WSH practices when doing lifting work.
A speaker from the Ministry of Manpower spoke on inspection findings and lessons learnt from past lifting incidents, while a representative of Shanghai Tunnel Engineering shared their organisational principles of safety and health, as well as their safe lifting practices. The final speaker from Liebherr Singapore gave recommendations on safe equipment use, and upkeep habits that help maintain equipment integrity.
The quarterly forum rounded off with a panel discussion, where the audience sought clarity about the installation of stability control systems for cranes and on complicated lifting manoeuvres.
Learn more about the
Jurong Island Vision Zero cluster
.
View related resources