Newsletters
Stay informed on WSH-related matters and developments by subscribing to our free newsletters.
WSH Bulletin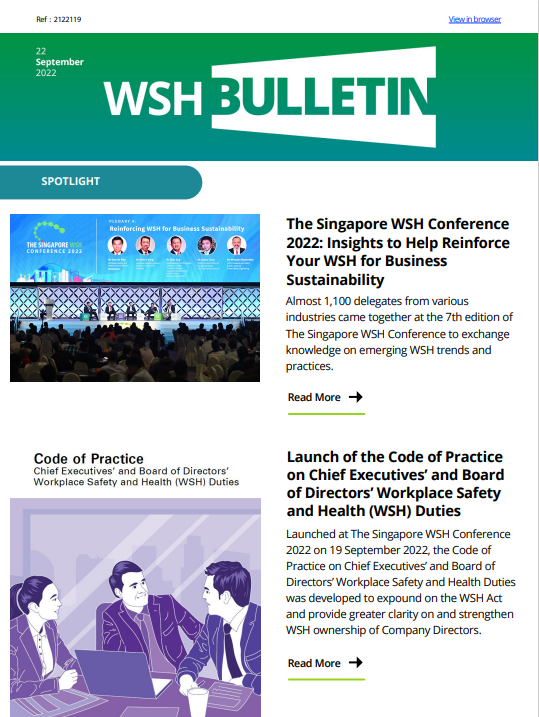 Employers and WSH professionals can subscribe to receive alerts on the latest:
Accident notifications and advisories
Announcements (e.g. Regulations, Codes of Practices)
Events and programmes
Tips and best practices
Subscribe
SHINE Newsletter
SHINE stands for Safety and Health Involves Everyone. The quarterly newsletter targets the entire value-chain of stakeholders, from CEOs to workers. Its content includes:
Case studies
Key statistics
Human interest stories
Subscribe
iWSH Newsletter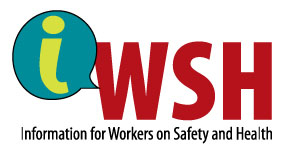 This is Singapore's first WSH newsletter for workers. It comes in English, Chinese, Tamil and Bengali. It educates workers on how they can keep themselves safe and healthy at work. The iWSH newsletter is packed with:
Case studies and learning points in pictorial formats;
Stories of workers' workplace incidentsStories of workers' close brushes with death; and
Safety quizzes with attractive prizes.
Subscribe