Work at Heights Symposium 2023
31 Jan 2023 Symposium Upcoming Event Work at Height Construction and Landscape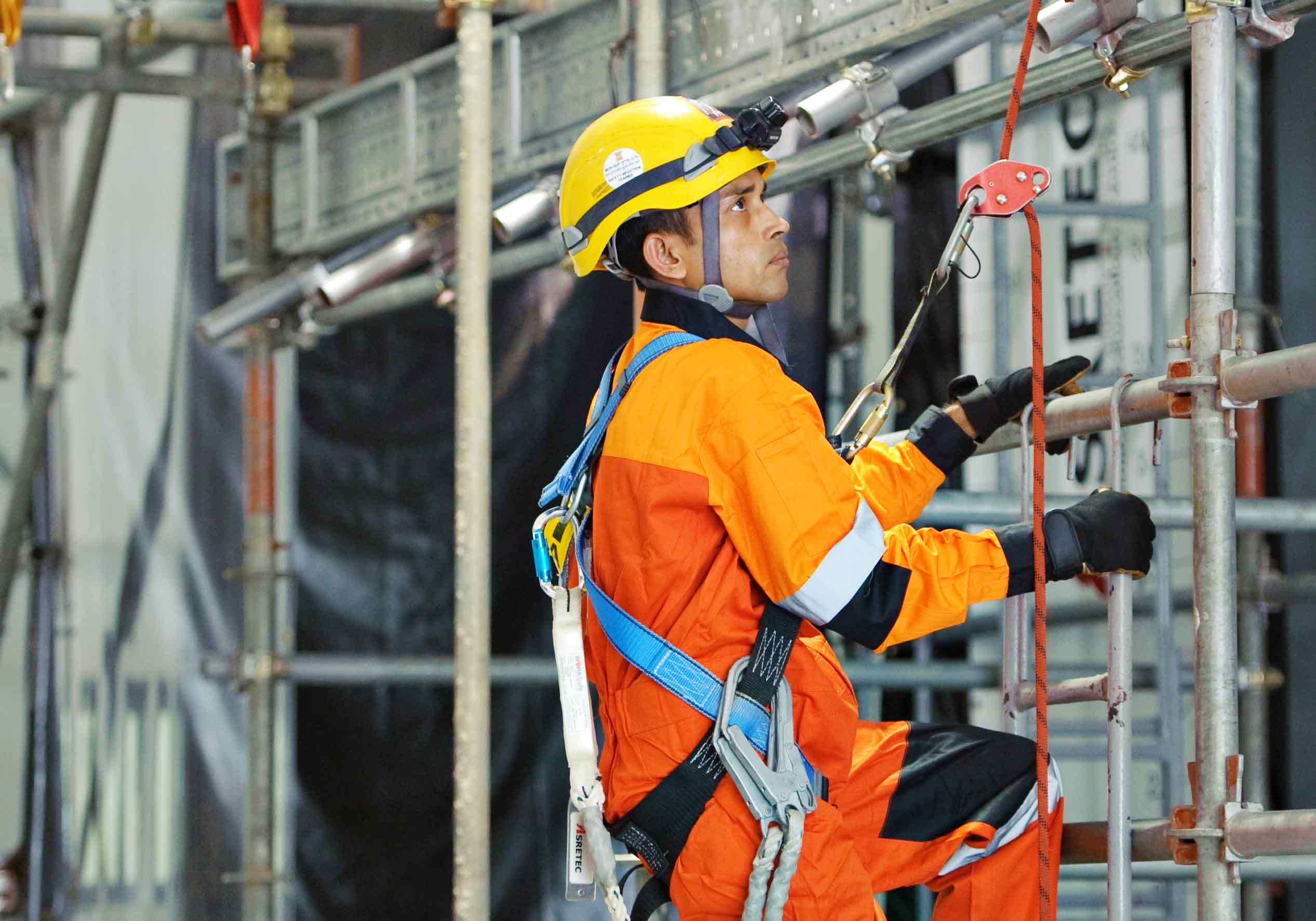 Date:

21 Feb 2023

Time:

9:30 AM - 1:30 PM

Location:

Stephen Riady Auditorium, level 7 NTUC Centre
1 Marina Boulevard #07-01 Singapore 018989

Spots Available:

500
Falls from height is among the top contributors to workplace fatalities. In 2022, eight workers fell to their death and never made it home. Work at height safety is an important consideration across many industries. With adequate preparation and risk management, we can prevent the next fall from happening.

This year's Work at Heights Symposium, themed "Building Resilience to Heightened Risks", aims to raise companies' awareness of risks and hazards associated with working at height. Find out more about emerging trends in Singapore and how they will impact the future of work at height and learn ways to mitigate work at height risks through process improvement and technology adoption in the workplace.

3 SDU points will be awarded.
Time
Programme
9:30am

Welcome Address
Mr Abu Bakar Mohd Nor, Chairman, WSH Council (National Work at Heights Safety) Taskforce
9:40am

2022 Work at Height Statistics and Case Studies
Ms Adeline Chang, Senior Assistant Director, Ministry of Manpower

10:15am

Emerging Trends Shaping Our Work at Height Future
A/Prof Goh Yang Miang,
Dean's Chair, College of Design and Engineering
Director, Centre for Project and Facilities Management, National University of Singapore

10:50am

Break

11:10am

Managing Safety for Rooftop Solar Installation
Mr Fendy Nursalim, General Manager, Sembcorp Solar Singapore Pte Ltd
11:45am
Smart Worksites, Safer Workplaces
Mr Allan Low, Member of WSH Sub-Committee, The Singapore Contractors Association Limited

12:20am

Panel Discussion and Q&A
Moderated by Mr. Chan Yew Kwong, WSH Senior Consultant, WSH Council

1:20pm

End of Symposium