Work at Heights Symposium 2023
23 Feb 2023 Symposium Past Event Work at Height Construction and Landscape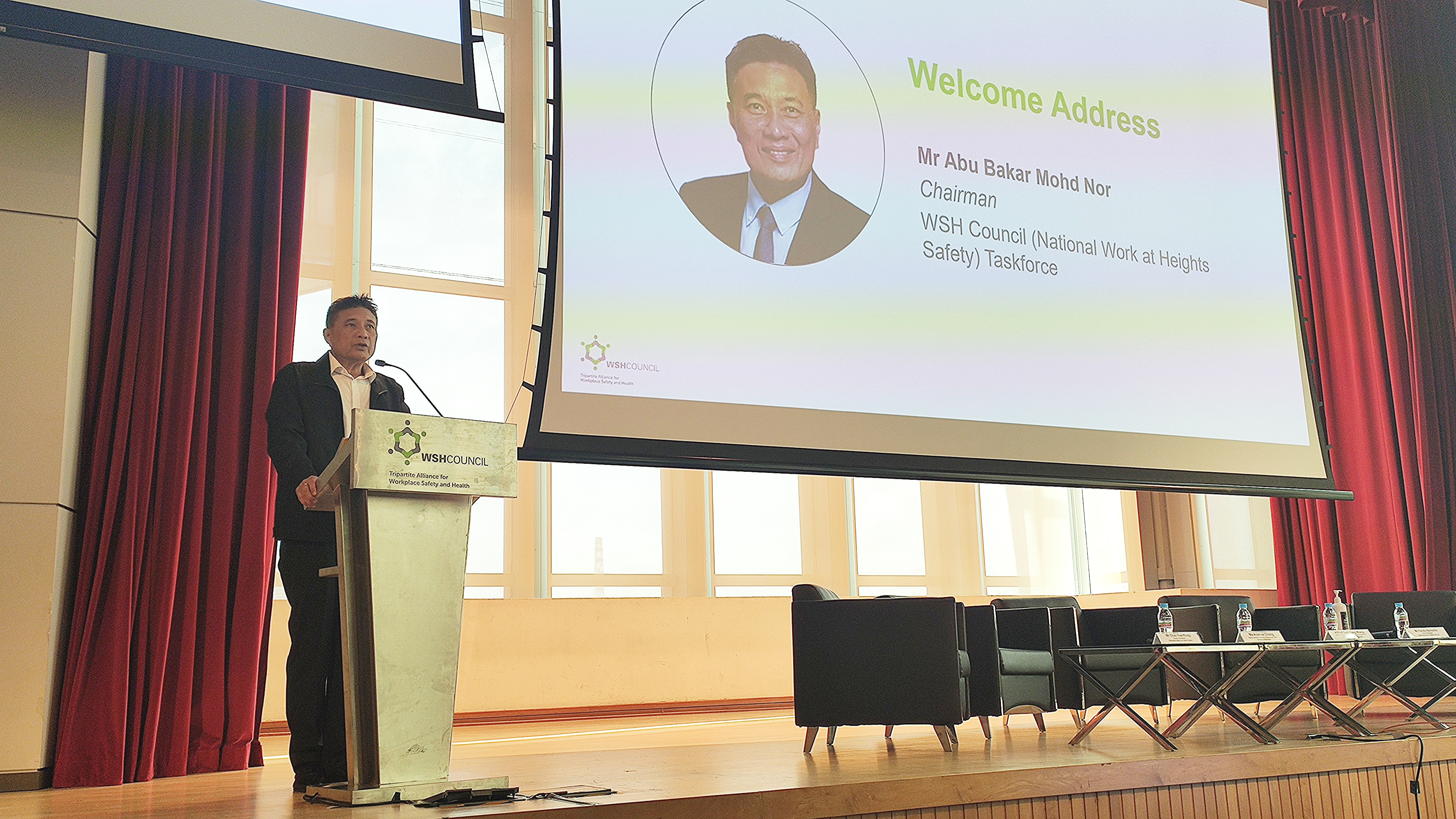 Date:

21 Feb 2023

Time:

9:30 AM - 1:30 PM

Location:

Stephen Riady Auditorium, level 7 NTUC Centre
1 Marina Boulevard #07-01 Singapore 018989

Spots Available:

500

Event resources:

Added
(Jump to event resources)
Held on 21 February 2023, the Work at Heights Symposium 2023 highlighted best practices and emerging trends affecting the future of work at height. Participants also learnt how to mitigate work at height risks through process improvement and technology adoption.

In his opening address, Mr Abu Bakar Mohd Nor, Chairman of the WSH Council (National Work at Heights Safety) Taskforce, shared on Singapore's work at height performance. He expressed grave concern over falls from ladders and falls from roofs – the former having been consistently one of the top contributors to fatal falls over the years, and the latter having new cases last year when there were none from 2019 to 2021.

Amongst the new initiatives announced by Mr Abu Bakar were the formation of a Ladder Safety Work Group to look into the safe use of ladders at workplaces, and the release of a new set of roof safety infokit to guide workers on working safely on roofs.

The Symposium also showcased various exhibits for participants to gain insights on good practices, such as the correct usage of portable ladders and tips for inspecting ladders. Other exhibits included virtual reality technology used in training for workers to better understand work at height safety, a display of roofing systems and work at height personal protective equipment, fall protection, and fall prevention systems.

Read the Opening Address by Mr Abu Bakar Mohd Nor at the Work at Heights Symposium 2023.
Find out more about work at height.
View related resources