WSH Forum on Heat Stress Management 2023
05 Jun 2023 Forum Past Event Heat Stress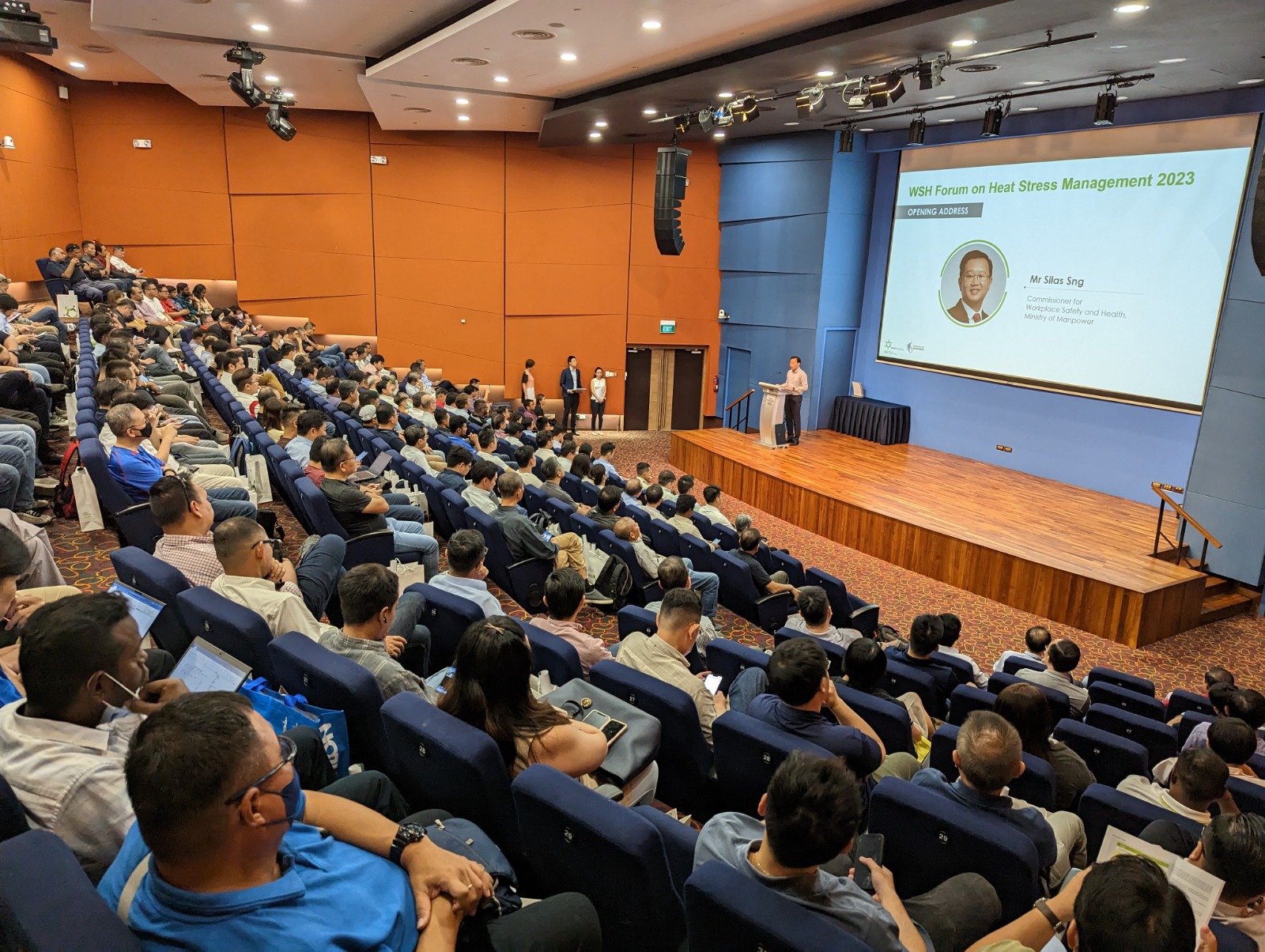 Date:

25 May 2023

Time:

2:00 PM - 5:10 PM

Location:

Auditorium, Shaw Foundation Alumni House

Spots Available:

300

Event resources:

Added
(Jump to event resources)
The WSH Forum on Heat Stress Management 2023 was held on 25 May 2023 to highlight the importance for employers to manage heat stress risks at workplaces. Co-organised by the Ministry of Manpower and Workplace Safety and Health (WSH) Council, the event gave insights to participants on heat stress management and the various methods that can be adopted to protect workers from heat stress risks.

In his opening address, Mr Silas Sng, Commissioner for WSH, expressed his concern on the impact of heat stress on workers and iterated the importance for companies to take preventive measures. He urged companies to take steps to protect workers, such as training them to recognise symptoms, providing them with drinking water and shaded rest areas, and adjusting work schedules to avoid the hotter hours of the day. A Heat Stress Management Compliance Checklist has been developed to guide companies on implementing these measures.
Mr Sng stressed on stakeholders being responsible for implementing reasonably practicable measures to mitigate heat stress amongst workers and that failure to comply with legal provisions to protect workers from excessive heat can result in enforcement actions. MOM has begun conducting inspections from May.


Speakers from the industry and government shared knowledge and insights to the participants; topics ranged from the impact of heat stress on workers' safety and productivity, to heat stress management techniques, and case studies within the construction and marine industries.
Participants enjoyed the session with many recognising the need of additional measures to mitigate the risk of heat stress.
Read the opening address.
Learn more about heat stress, and download the Heat Stress Management Compliance Checklist.
View related resources