Jurong Island Vision Zero Forum: Vessels under pressure can be dangerous
06 Feb 2023 Forum Past Event Chemicals Chemical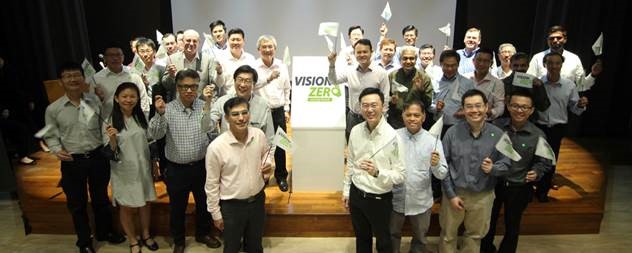 Date:

06 Feb 2023

Time:

2:00 PM - 3:30 PM

Location:

Microsoft Teams

Spots Available:

200

Event resources:

Not Added Yet
Pressure vessels are widely used in various industries, such as petrochemical, oil and gas, and food processing. Owners of these vessels have the responsibility to ensure that they are in good working condition and safe to operate.
Leaking vessels may pose health and safety hazards such as poisoning, suffocation, fire and explosions. In addition, rupture failures can occur, and they are much more catastrophic, and can cause considerable damage to life and property. Therefore, the safe design, installation, operation, and maintenance of pressure vessels. in accordance to the appropriate codes and standards, are essential to workers' safety and health.
Presentations at the forum will focus on different aspects of safety relating to pressure vessels, namely:
"Pressure Vessels in Workplace – An Overview", by the Ministry of Manpower;

"Thermal Fatigue – Batch operation Vessel",

by

Chevron Oronite; and

"Dynamic Risk Assessment", by Linde Gas Singapore.
Time
Programme
2:00 pm

Opening Address
Er. Lucas Ng, JIVZ Group Chair

2:10 pm

Mr Bernard Kwok
Deputy Director, Engineering Safety
Ministry of Manpower

2:30 pm



Mr Raymond Tan
Team Lead - Reliability & Inspection
Chevron Oronite

2:50 pm

Mr Nanavati Chitrang Avinash
Reliability Manager
Linde Gas Singapore

3:10 pm



Q&A
Moderator: Er. Lucas Ng

3:40 pm

End