Diving Safety Seminar 2022
01 Sep 2022 Forum Past Event Commercial Diving Marine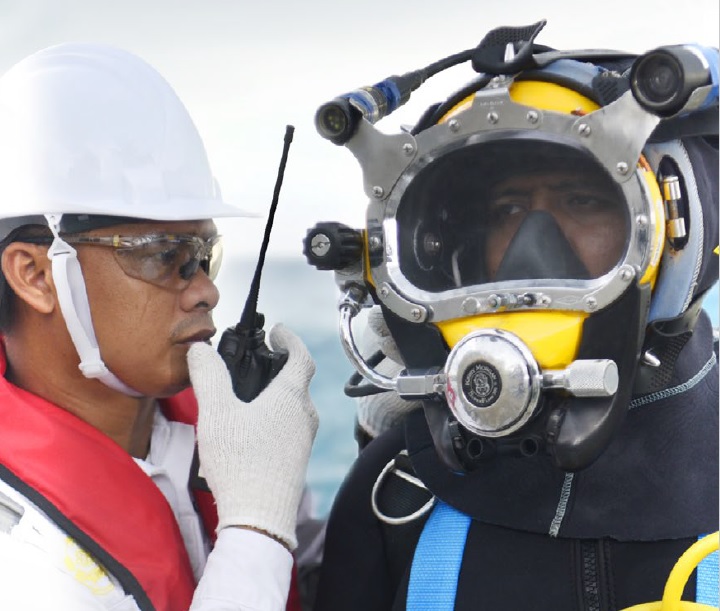 Date:

19 Aug 2022

Time:

2:00 PM - 5:00 PM

Location:

SingPost Auditorium at Singapore Post Centre (10 Eunos Road 8, #05-30. Singapore 408600).

Spots Available:

120

Event resources:

Added
(Jump to event resources)
The Commercial Diving Association (Singapore), with the support of the Workplace Safety and Health (WSH) Council, held the annual Diving Safety Seminar on 19 August 2022. The seminar saw a turnout of 120 attendees, comprising members from the Navy, commercial diving, maritime and construction sectors.
In his opening remarks, Professor Chan Eng Soon, Chairman of the WSH Council (Marine Industries) Committee, reminded the commercial diving community to remain vigilant when working in and around water. He reiterated the importance of using proper diving equipment, conducting risk assessments and reporting lapses to supervisors.
The Ministry of Manpower shared recent inspection findings related to diving activities. This was followed by speakers from the commercial diving industry, who presented on how pre-dive check, audits, emergency response plan and incident reporting should be included in diving activities. Lastly, the WSH Council shared on how the Total WSH programme can improve the worker's safety and health, including the mental well-being aspect.
The session concluded with a lively Q&A segment, where participants posed questions such as using the correct diving equipment for the different situations, how to report lapses, and types of recognised commercial diving certifications.
View related resources