Asia Pacific OHS Training Convention
15 Sep 2022 Forum Past Event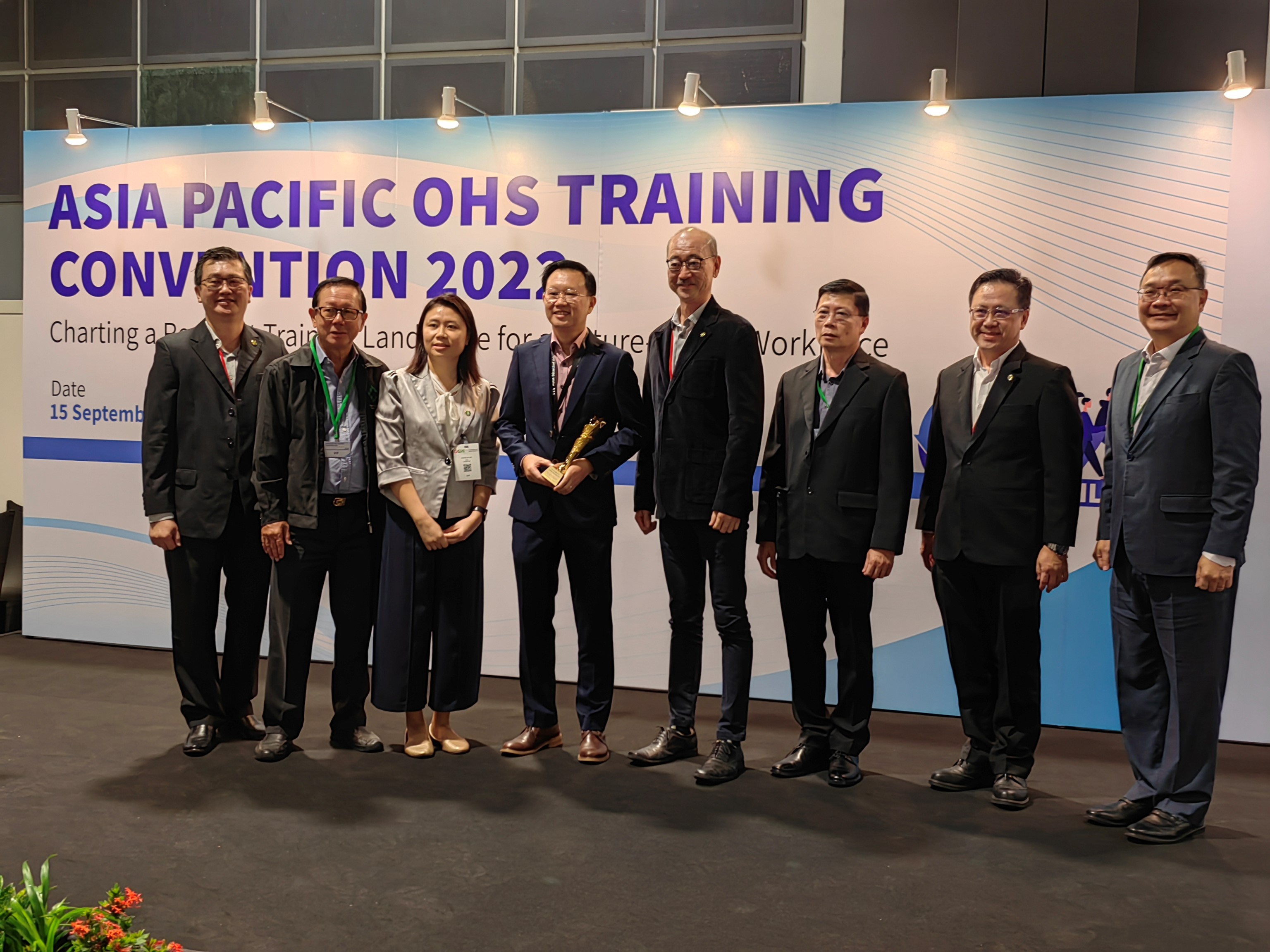 Date:

15 Sep 2022

Time:

9:30 AM - 5:30 PM

Location:

Suntec Singapore Convention & Exhibition Centre

Spots Available:

160

Event resources:

Not Added Yet
Asia Pacific OHS Training Convention 2022 Highlights How to Make WSH Training More Effective and Relevant for the Workforce
The 5th Asia Pacific Occupational Health and Safety (OHS) Training Convention, which was organised by the Singapore Institution of Safety Officers and supported by the Ministry of Manpower and the Workplace Safety and Health (WSH) Council, was held on 15 September 2022 at the Suntec Singapore Convention & Exhibition Centre. More than 160 participants were present.
The theme for the event, "Charting a Resilient Training Landscape for a Future-Ready Workforce" reflects the adaptivity of the WSH training community to adopt technology to enhance the relevance and effectiveness of OHS training.
The keynote speaker, Mr Silas Sng, Commissioner for WSH, Ministry of Manpower, stressed the importance of training as the fundamental pillar for WSH2028. He added that training providers and trainers play a critical role in helping workers understand the perils and hazards of the workplace, hence enabling every worker to go home safe and healthy. He emphasised the need for training providers to "continuously upgrade, innovate and stay nimble" and be "future-ready" to build the WSH capability of the industry and the workforce.
Amongst other topics at the Convention, Newcastle Australia Institute of Higher Learning spoke about incorporating sustainability into quality WSH training, including the importance of mitigating the impact of climate change. NTUC LearningHub also explained how microlearning could be designed to address the "Ebbinghaus Forgetting Curve" to maximise a learner's comprehension and knowledge application.
There was also a presentation by Playware Studios on the use of "Transformative Powers of Game Technology" to promote the intrinsic motivation for workers to learn, and strengthen the emotional connection with their loved ones. The audience also learnt from Viscoy Pte Ltd and MF Media Academy on how drones could be used to carry out work and inspection in confined space areas, and on checks to assess the readiness of a future-ready workforce respectively.
Read
Mr Silas Sng's Keynote Address
.