19th Singapore Institution of Safety Officers SISO Workplace Safety and Health Officers Conference
22 Nov 2021 Forum Past Event Mental Well-being , Risk Management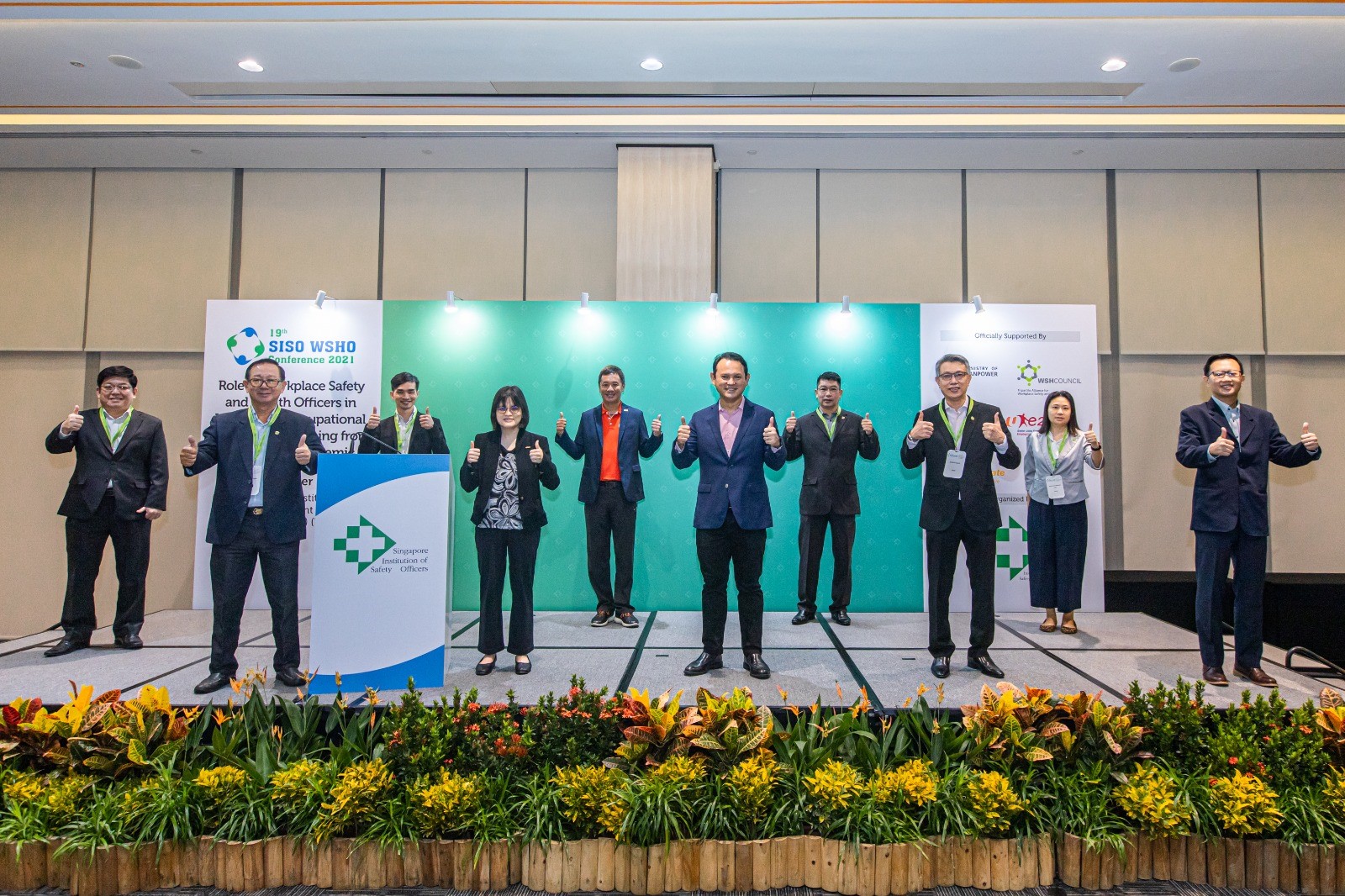 Date:

10 Nov 2021

Time:

9:30 AM - 5:30 PM

Location:

Hybrid/Online

Spots Available:

420

Event resources:

Not Added Yet
Launch of Code Of Practice for WSH Risk Management (Third Revision) at SISO WSHO Conference
The third revision of the Code of Practice for Workplace Safety and Health Risk Management (RMCP) was revealed at the 19th Singapore Institution of Safety Officers (SISO) Workplace Safety and Health Officers Conference on 10 November 2021 by Senior Minister of State for Manpower, Mr Zaqy Mohamad.

Living with COVID-19 has not only reinforced the need to mitigate the risk of infectious disease transmissions at the workplace, but also the growing risk to workers' mental well-being. Mr Zaqy highlighted the need for employers and WSH officers to look beyond traditional safety and health issues by addressing these new risks in the new normal. In addition, as the threat of terrorism continues to be real and present, risk management processes must be kept relevant to address such threats and its associated risks to ensure the safety and health of workers.

This was echoed by Commissioner for WSH, Mr Silas Sng, who strongly encouraged employees who were working from home to take ownership of their own safety and health.

As such, the third revision of the RMCP, presented by Chairman of the RMCP Working Group, Mr Seet Choh San, incorporated considerations of workplaces' preparedness for infectious disease outbreaks, mental well-being and terrorism threats. These additions also include the WSH Community's response to the terrorism threat that Singapore faces, recommendations to mitigate infectious disease transmission risk in the workplace, and managing the growing risk of workers' mental well-being.

Download the third revision of the Code of Practice on WSH Risk Management.
Read Opening Address at 19th WSHO Conference by Mr Zaqy Mohamad Senior Minister of State for Manpower.