9th International Safety at Sea Conference 2022
01 Sep 2022 Conference Past Event Marine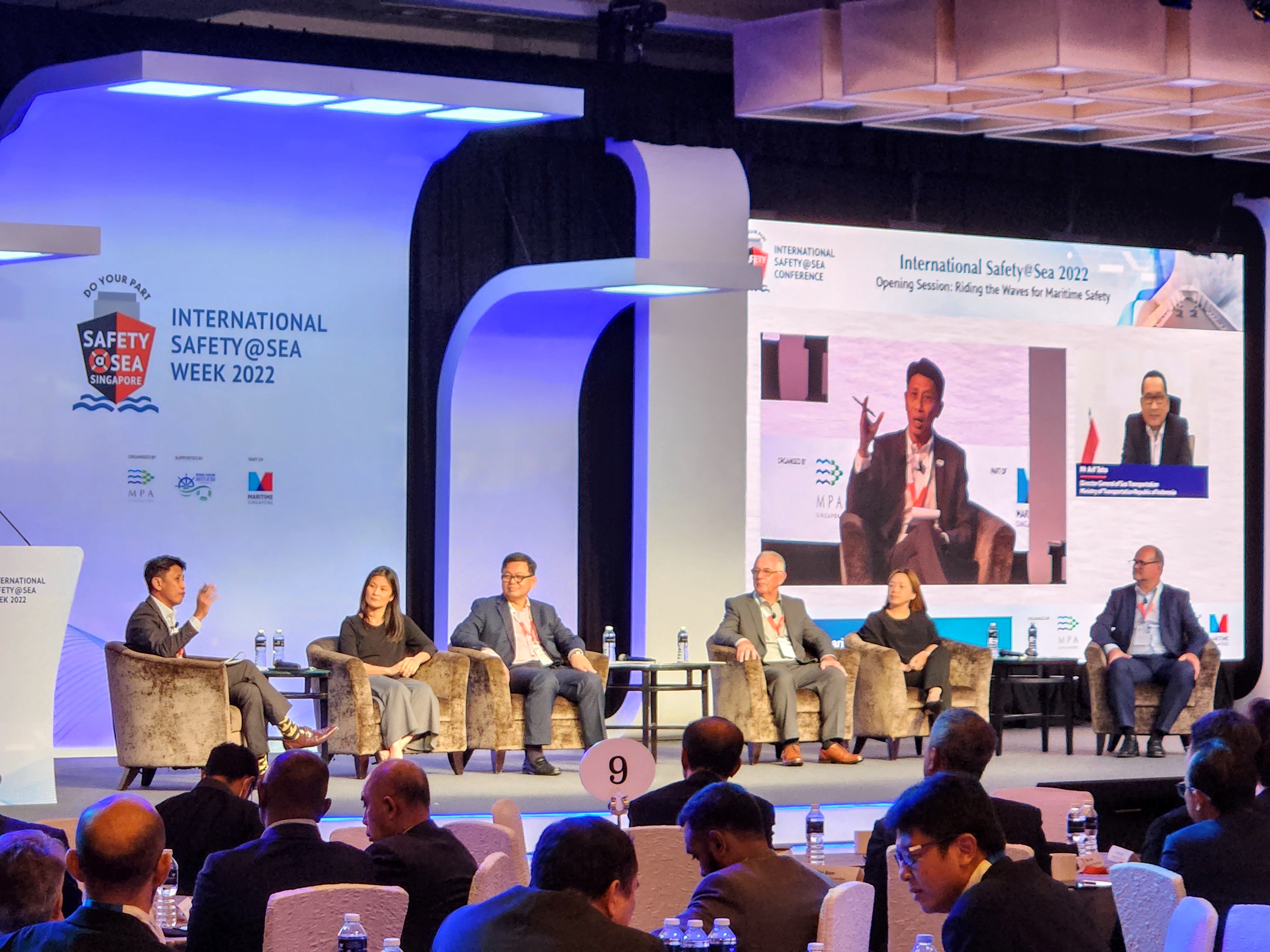 Date:

30 Aug 2022

Time:

4:00 PM - 6:30 PM

Location:

Marina Bay Sands

Spots Available:

300

Event resources:

Not Added Yet
The Workplace Safety and Health (WSH) Council, in partnership with the Maritime and Port Authority of Singapore (MPA) and the National Maritime Safety at Sea Council, launched two resources for workers working in and around water, at the 9th International Safety@Sea Conference on 30 August 2022. A video on safe boarding of vessel and a booklet detailing case studies such as movement of persons across vessels, transport via barges and mooring operations, were launched to raise WSH awareness amongst the maritime community.
In his opening address at the Conference, Mr Chee Hong Tat, Senior Minister of State for Transport and Finance, commended the maritime industry for remaining resilient amid the pandemic, and emphasised the importance of building a strong safety culture amongst the maritime workers.
Speakers from the industry also shared their insights on topics related to maritime safety, digitalisation, and sustainability in the maritime industry. The Conference was part of the International Safety@Sea Week, organised by MPA from 29 August to 2 September 2022.
Read
SMS Chee Hong Tat's Opening Address
.
Watch the
Video on Safe Boarding of Vessels
.
Read the
Case Studies Working In and Around Water
.