bizSAFE Convention 2022
16 Nov 2022 Ceremony Upcoming Event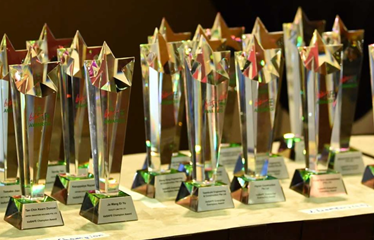 Date:

08 Dec 2022

Time:

10:00 AM - 1:00 PM

Location:

Max Atria at Singapore Expo

Spots Available:

500
Every year, the bizSAFE Convention recognises and celebrates the good WSH efforts from the bizSAFE community, and is a platform for companies to learn from each other on how to step up their safety and health practices. The Convention is back as an in-person event this year.
Participants will learn about the importance of growing as a bizSAFE community — how they can help their business partners in their supply chain raise their WSH standards, and in turn, benefit their companies. Learn more too about how companies can incorporate technology into their daily operations to make the workplace safer for workers.
Part of the programme will also celebrate recipients of the bizSAFE Awards 2022.
Register for the bizSAFE Convention 2022
now.
Time
Programme
10:00am
Opening Address by Senior Minister of State for Manpower, Mr Zaqy Mohamad

10:10am
Presentation of bizSAFE Partner Award

10:25am

Presentation of bizSAFE Enterprise Exemplary Award

10:40am

Presentation of bizSAFE Champion Award

10:45am

Break with refreshments

11:15am
Speaker 1: Mr Prateek Jain, Chair of EuroCham Singapore Supply Chain Committee, Head of Nutrition and H&W Business - International Markets Unilever
Featuring EU's introduction of the new supply chain law and how it affects companies
11:45am

Speaker 2: Schindler Lifts (Singapore) Pte Ltd
Featuring their WSH values and practices alignment with their business partners
12:05pm
Speaker 3: Zheng Keng Engineering & Construction Pte Ltd
Featuring their WSH best practices, including the use of technology to improve WSH
12:25pm
Speaker 4: AcuMed Medical Group
Featuring how they can help companies through providing one-stop safety and health services as a Total WSH Clinic
12:45pm

End of Programme

*Programme is accurate as of 16 November 2022.
Seats are based on a first come, first served basis.