Singapore's work landscape is rapidly evolving, as more employers embrace flexible work arrangements as part of a new norm.
Organisations in the hospitality sector too, have introduced and enhanced work-life friendly policies and processes.

Insights were uncovered through a series of in-depth interviews with organisations in the hospitality sector; revealing trends, key learnings, and best practice examples.
Download this resource for recommended strategies to implement a sustainable work-life strategy that supports organisational goals.
Click on the links below to read how two established organisations in the hospitality sector have adapted their workplace practices to successfully implement FWAs that benefit both employer and employee.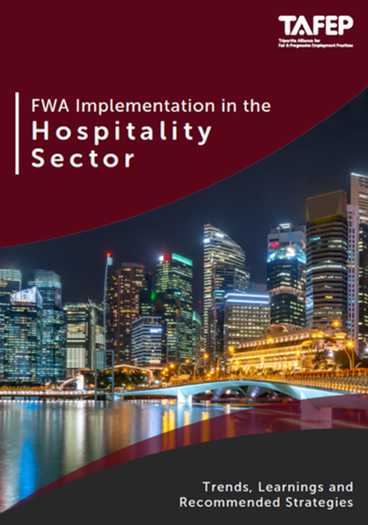 Download Publication