Work Made Easier for Older Employees at The American Club
Learn how The American Club redesigned its jobs through automation to make them easier, safer and smarter for its older employees.
02 Apr 2020 Articles Age management Best practices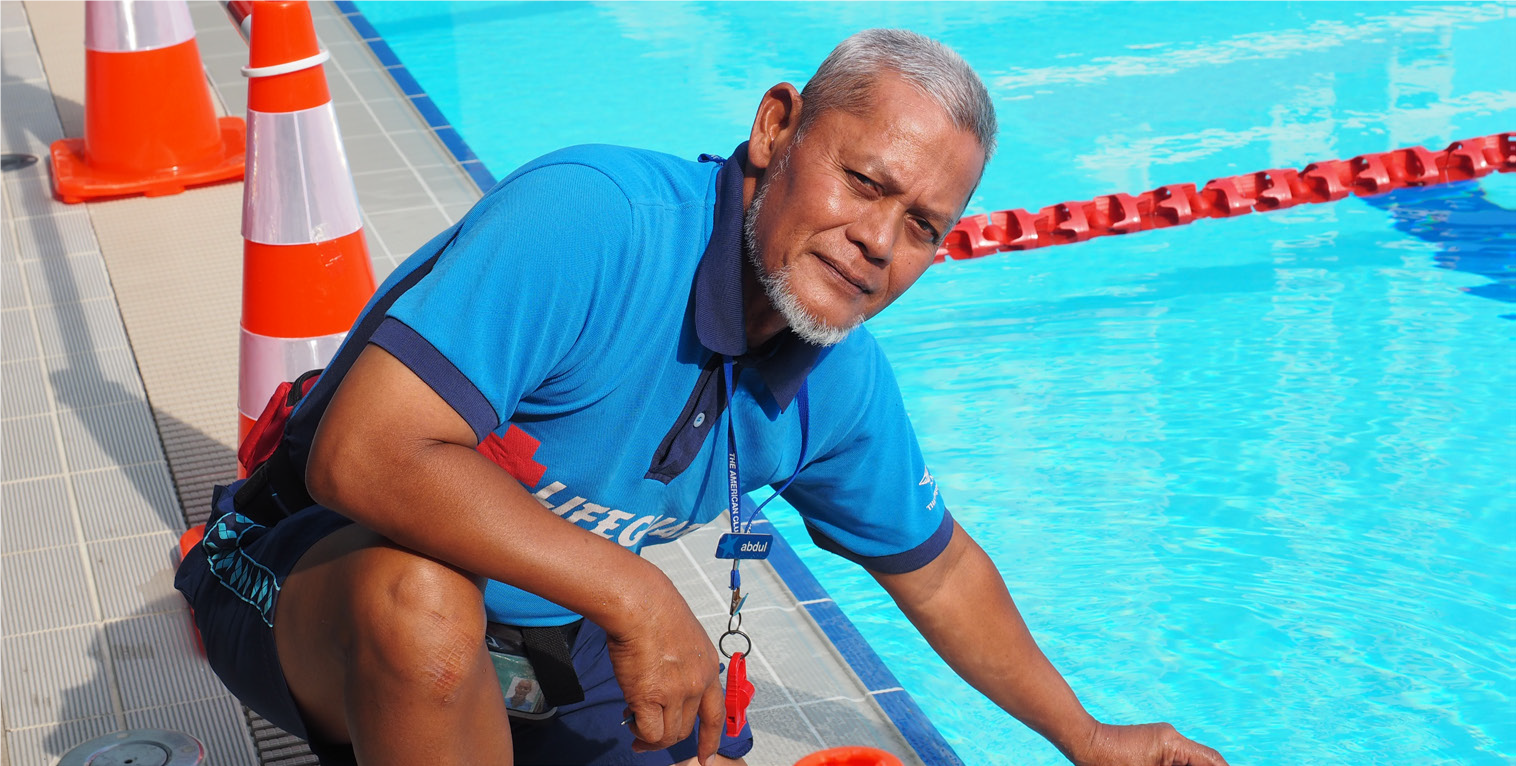 Mr Abdul Latip Borhan, 63, has been with The American Club for more than 24 years. Work is now less physically taxing for the senior employee, as the passionate Chief Lifeguard now primarily serves as a mentor to younger lifeguards, using his wealth of experience to conduct regular on-the-job water trainings for them.
When Mr Gee Sey Tan turned 62, The American Club went beyond simply re-employing the Executive chef. The company redesigned his job to be less taxing physically so that he could continue to contribute.
Today, instead of spending long hours cooking at the kitchen stove, he mentors younger chefs. The Club also sponsored him for further studies. Mr Gee is now equipped with a diploma in Leadership and People Management to help him with his new mentor role.
The Club has made efforts to redesign other jobs to make them easier, safer and smarter, as close to 40 percent of its staff are mature employees aged between 40 to 72 years. This is a reflection of the HCPartner's commitment to be among the early adopters of the Tripartite Standard on Age-friendly Practices.
To do so, The Club turned to automation to enhance productivity and cater to the requirements of an elderly workforce. For instance, it introduced machines in the kitchen to eliminate labour intensive processes, as the majority of the kitchen staff are older employees.
Previously, drying vegetables was done manually, with staff taking about two hours to spin-dry a 20kg load of vegetables. Now with a salad dryer, it takes only 10 minutes to complete the process. The kitchen also has a meat patty-forming machine that has increased output fivefold – from 240 patties made by hand to 1,200 patties by machine, within one hour.
The Club also employs older carpark valets to provide parking services. Previously, Club staff were tasked with manually counting foot traffic in common areas like the poolside and gym. But with the introduction of the People Counting Analytic System, these tedious tasks have been eliminated. The system is equipped with 3D cameras and smart CCTVs with facial-recognition functions to automate the process of tracking foot and vehicular traffic.
This system has the added benefit of giving security personnel a live overview of the carpark, and alerting valets of available lots. In the past, valets had to manually scour the carpark for vacant lots.
Another innovation is the guest self-check-in kiosk. The concierge team no longer needs to be on standby to receive guests and escort them around The Club, as the responsibility now falls on Members to register their guests at the kiosk; Members are automatically notified via messages sent to their mobile phones, to receive their guests at the front desk upon arrival.
Technology has lightened the administrative workload on employees too. At The Club's business centre, where all enquiries such as room bookings are handled, the Access Control System has eliminated the need for staff to manually enter room bookings on logbooks and inspect the rooms when guests overstay their bookings. Previously, staff used to spend more than three hours checking the premises 20 times a day. Now, they can track Members' usage and grant access to rooms via the system from their consoles. This system also logs in and out timings and automatically bills Members for their usage.
By automating and simplifying work processes, The Club enables older workers to pick up new skills to remain relevant in the workplace and be assured of a more productive work environment.
This article first appeared in the April 2018 issue of Human Capital Partnership Conversations.