When Technology Meets an Ageing Workforce
Learn how Ministry Holdings is incorporating the use of Virtual Reality (VR) into its workplace processes to ease the labour crunch.
01 Nov 2019 Articles Age management Recruitment Best practices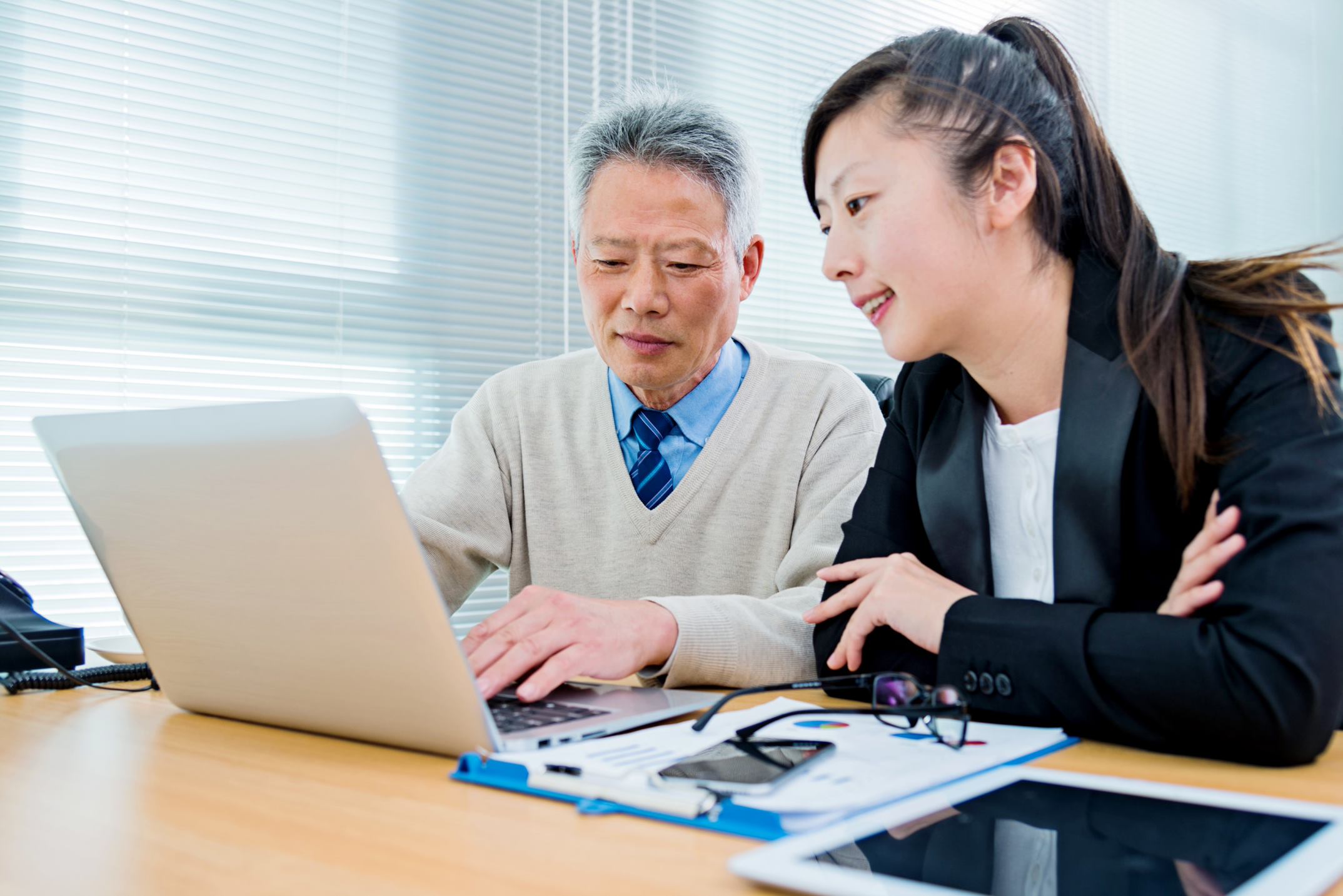 Characterised by long working hours and hard labour, many players in the cleaning industry face a challenge manpower attraction and retention.
As a provider of professional cleaning and part-time maid services to homes and offices in Singapore, Ministry Holdings Pte Ltd (Ministry Holdings) recognises the need to consistently explore new ways to attract, retain and upskill their workers, to ease the labour crunch. Today, they are tapping technology to boost productivity and upskill their employees. Here's how they are doing so.


Training with VR!
Facing challenges such as poor knowledge transfer from course to workplace, language barriers between the trainer and trainees and lack of updated training content, Ministry Holdings incorporated VR technology as part of its training methodology, to provide employees with different work-related scenarios and operational issues. Some features of VR technology enabled training include:
Customisation: Allows full customisation and contextualisation of any modules or training programmes, so as to simulate specific scenarios to prepare employees for all situations
Data collection: Captures data, such as the percentage of trainees that made the same mistake, in order to identify areas of focus in the training programme
Archiving: Immediate storage of trainee's training videos to allow individuals to review and improve on his/her own performance
With an older workforce, safety at the workplace is also a key area of focus that is included in Ministry Holding's VR training programme, to ensure their employees stay safe and protected. Employees are able to experience scenarios where safety equipment are not properly deployed, to serve as a reminder on the importance of staying safe on the job.
Career Progression and Development
Job competencies and training required for each job role are clearly mapped out so that employees are empowered to achieve their career goals. This helps to nurture a growth mindset to keep them competitive in today's changing landscape.
Candidates are also put through VR tests to objectively determine if they are well-equipped to move up the ranks, so that all employees, regardless of age are given an equal opportunity for career progression. Understanding that the nature of job is labour-intensive, more experienced workers are also offered the opportunity to be transferred to Ministry Holding's training institute to be trainers. This enables older workers to continue contributing meaningfully to the organisation in a much longer and extended career, and at the same time passing on valuable institutional knowledge to their younger colleagues.
The implementation of VR technology to complement the learning experience of employees has resulted in increased learning retention and better skills application, as seen in a fall in chemical wastage and equipment damage rates and increase in efficiency of service provided. Work-related accidents have also decreased over the years.
More importantly, it creates business sustainability as employees are consistently prepared for future changes, better learning retention, and boosts employee morale by creating a sense of achievement among their older workers.

Using technology to enhance learning and development is in line with Ministry Holdings' HR vision which is to jointly innovate with their employees to create a fair, inclusive and sustainable environment for their employees to thrive, enjoy and live.
Sharing by Mr Rio Goh (left), co-Founder and Director on Ministry Holding's age management practices; and an employer trying his hand at VR training (right) during a learning journey organised by TAFEP