Create an Inclusive Workplace by Looking Beyond Disabilities

Being an inclusive employer benefits not just your employees with disabilities, but also your business. Here's how you can start to support them today.
29 Nov 2022 Articles Performance management Trending Best practices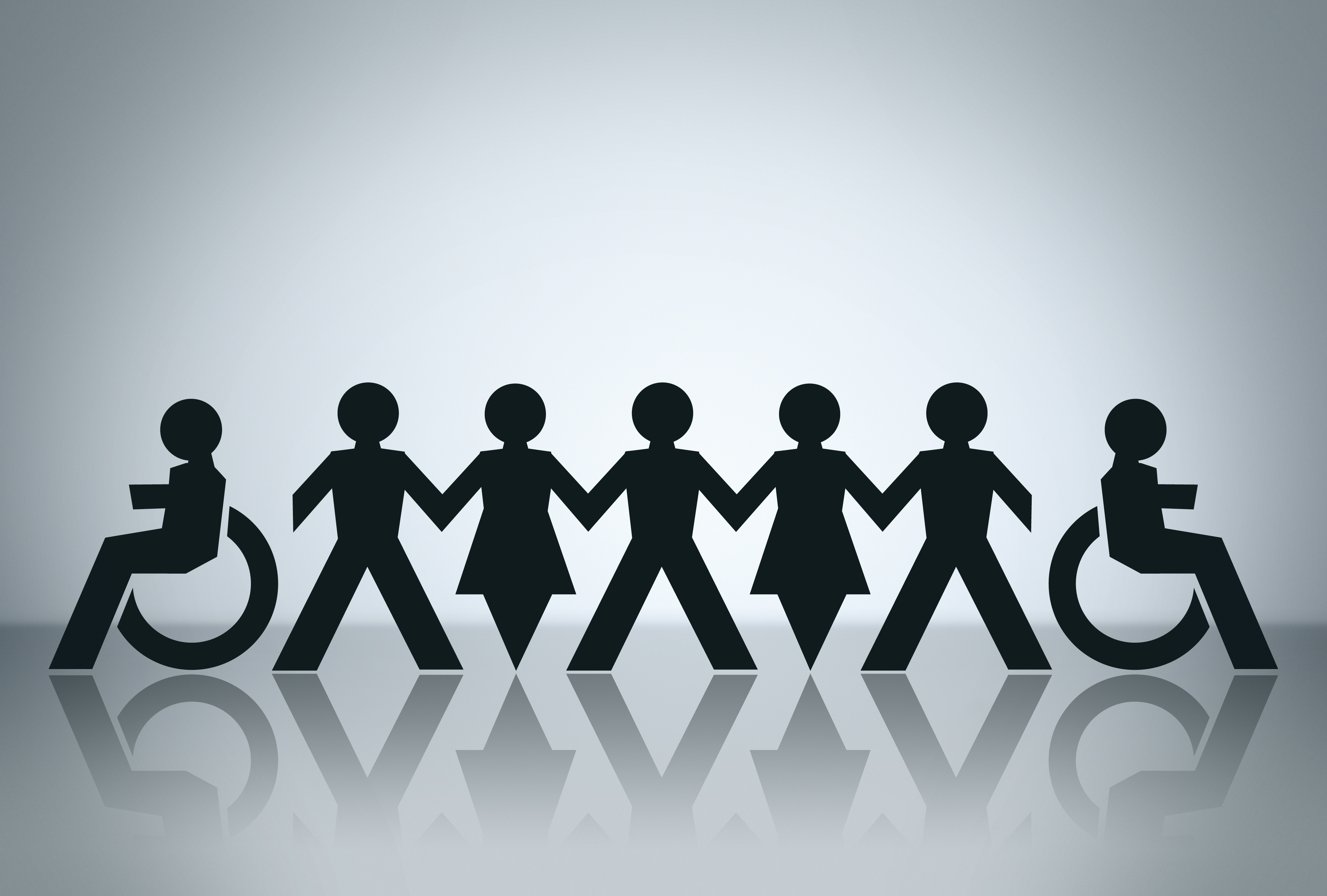 For many, "Americano" is understood as a type of black coffee – but this is not the case for everybody.

At Foreword Coffee Roasters (Foreword), a café and Enabling Mark (Platinum) employer in Singapore, some menu items are not processed as intuitively by its employees with disabilities. To help them understand orders better, the coffee terms on the menu were simplified, changing terms like "Americano" to "black".

They also introduced assistive devices like automatic milk frothers for employees with weaker muscle strength to help them work more safely and efficiently.1

Small tweaks to work processes pave the way for progressive companies like Foreword to tap a pool of underutilised talent – persons with disabilities.

Singapore's unemployment rate for this group is 11.3%2, much higher than the national average of about 3%.3

Beyond giving persons with disabilities an opportunity to contribute meaningfully to the workplace, committing to disability inclusion also creates greater business value.

The value of inclusivity for employers

Why should companies invest in their employees with disabilities? Some key benefits are alleviating manpower shortages and even possible increases in productivity and profits.
Co-founder and Director at Foreword, Mr Lim Wei Jie shares that hiring persons with disabilities can help address staffing issues in sectors such as food services where staffing is an ongoing challenge. At Foreword, over 80% of its employees are persons with disabilities, in both front-of-house and back-end roles.
According to a 2018 report by Accenture in the United States, companies that hire persons with disabilities earn 28% more than those that do not. One reason cited is an enhanced reputation enjoyed by the inclusive company.4
Such inclusive hiring practices also help to retain employees with a more positive company culture. Employees are not only more engaged, but also feel a stronger sense of pride, in turn making them more likely to stay.5
Mr Lim agrees with this observation, sharing that, "As employees become more experienced, they want to contribute more. At the start, I had to conduct most of the trainings, now the supervisors have taken ownership of this. As people stay with us longer, there are cost savings as well."
Seeing beyond disabilities, recognising abilities
Creating an inclusive and welcoming work culture requires intentional effort. Mr. Lim from Foreword Coffee Roasters offers some tips on how to achieve this.

Create structured processes that enable employees with disabilities to learn on the job.

At Foreword, this includes breaking down the steps for coffee-making and food preparation and having segregated workstations for these. With this, employees can focus on developing individual skills for a specific workstation and progressively take on more complex tasks as they gain proficiency and confidence in their roles.

Regular performance conversations can also provide support for this group of employees. In addition to formal twice-yearly performance appraisals, Foreword Coffee also has regular check-ins with staff, using a specific list of skills, to monitor progress and provide training and coaching where needed. This provides employees with disabilities with tangible performance goals to work towards.

Provide support for managers and supervisors

Mr. Lim notes that having good soft skills and being an effective communicator are key for managers and supervisors to enable a truly inclusive workplace. At Foreword, regular meetings are held with supervisors to understand the challenges on the ground, as well as creatively problem-solve as a team. With the management initiating and leading these meetings, supervisors feel supported and heard, which motivates them further to overcome challenges to inclusion.

Leverage resources from agencies such as SG Enable to integrate employees with disabilities

Through SG Enable, employers can tap on various grants and support to create a more inclusive work environment. The management at Foreword have found the HIRE Workshop series useful as an introduction to understanding disabilities and how to support this group of employees more effectively.

Employees that are placed through SG Enable's Job Placement Job Support (JPJS) Programme are also provided with a job coach to guide them through the first year of employment, including regularly checking in to help them integrate into the workplace and build rapport with colleagues.

Taking measures to enable and empower employees with disabilities to succeed in the workplace does require a higher measure of support from employers. However, this investment can have positive impact for the organisation – by supporting recruitment and retention goals, as well as improving organisational efficiency.
The Enabling Mark is a national accreditation by SG Enable that benchmarks and recognises organisations for their best practices and outcomes in disability-inclusive employment. Join the ranks of recipients such as Foreword Coffee Roasters and be accredited as an inclusive employer today.
1 https://www.sgenable.sg/docs/default-source/default-document-library/resources-library/sg-enable_job-redesign-guide-for-inclusive-employers.pdf?sfvrsn=5f95e53b_1
2 https://www.sgenable.sg/about-us/our-impact/disability-in-singapore
3 https://stats.mom.gov.sg/Pages/Unemployment-Summary-Table.aspx
4 https://newsroom.accenture.com/news/companies-leading-in-disability-inclusion-have-outperformed-peers-accenture-research-finds.htm
5 https://www.sgenable.sg/docs/report