DNA Decoded: Progressive Employers Cultivate Collaborative Networks. How about You?
Tips for managers to build trust and encourage collaboration and teamwork within teams and across departments.
20 Oct 2021 Articles Best practices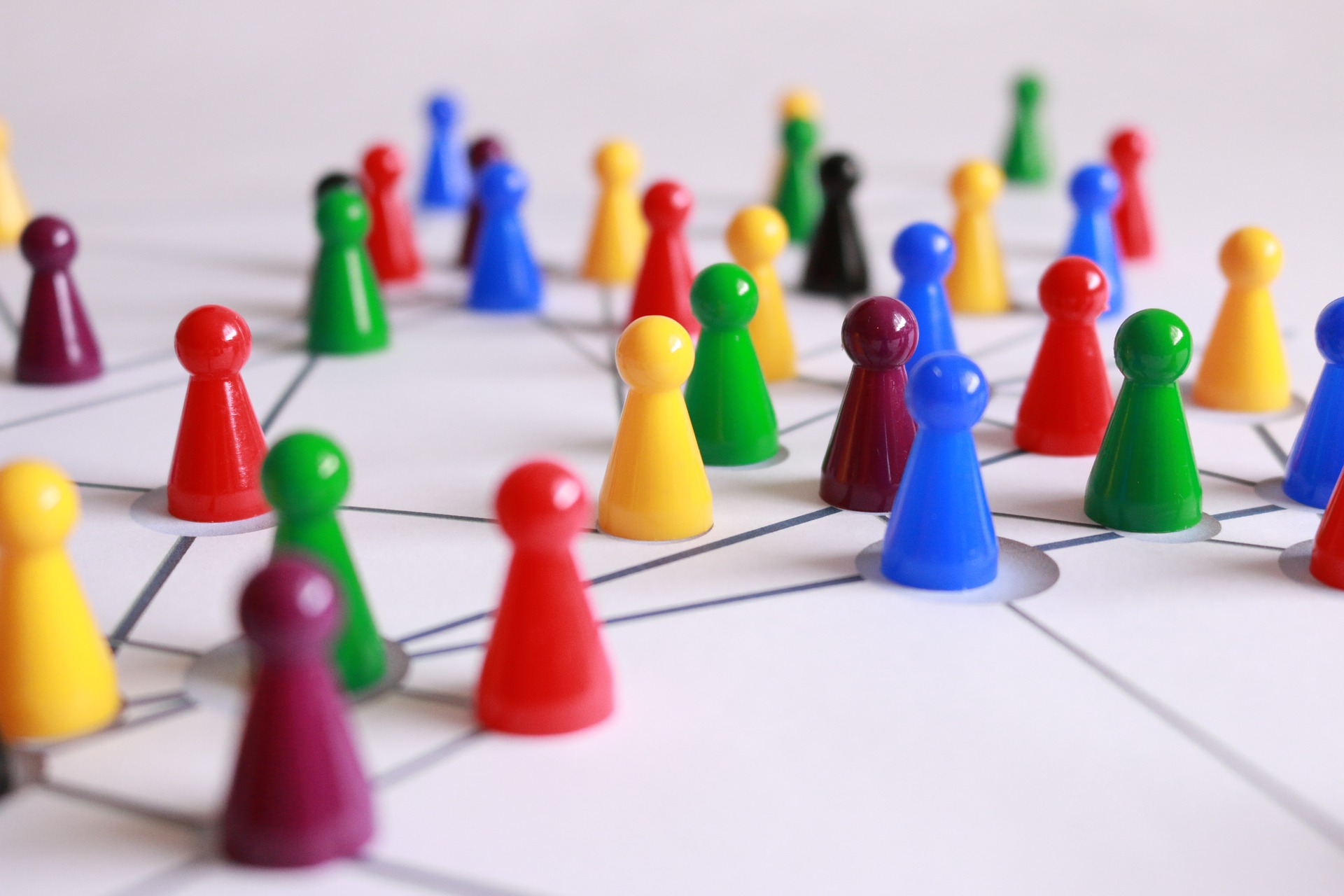 Think of it as a multidisciplinary team of talents, who have different strengths and specialisations. Once they combine forces for work, they are a formidable team that will help organisations become more innovative and inclusive.
Collaborative networks, identified as one of the five building blocks to develop the DNA of a progressive employer in a study commissioned by TAFEP and conducted by the Human Capital Leadership Institute1, are the opposite of working in silos.
Organisations with these networks cultivate mutual trust and social capital (i.e. networks of relationships, together with the shared norms and values in the workplace) within the organisation, encourage open and transparent communication, and build bonds between diverse employee groups to achieve business goals.
Everyone in the organisation plays a role in building collaborative networks, but managers are particularly pertinent as they work closely with their team on a daily basis. Good managers know how to play to their subordinates' strengths, building teams for better business outcomes such as faster growth or lower turnover.
Here are some tips for managers to cultivate collaborative networks:
Build mutual trust in the workplace
Studies have shown that there are links between trust and corporate performance. If employees trust each other and their leaders, they will work harder, stay with the company longer, contribute better ideas and be able to work through disagreements. Without trust, employees will inevitably disengage from their work and focus instead on rumours, politics, and updating their resumes2.
As a key conduit between the organisation and employees, managers can help build greater organisational trust between organisation and employees as well as within and across teams.
A great way to start is by having open communication in the workplace. For instance, when organisations implement change that impacts employees, managers can help employees to understand the rationale and address any concerns that they may have.
In day-to-day interactions, they can set the tone for healthy communication by asking for feedback and encouraging team members to share their views and concerns. Managers can also look out for signs of distrust to develop appropriate intervention strategies. Consider:
If your team can solve problems together? Do they bring problems to you instead of each other?
Is conflict or tension a common occurrence?
Do you hear crickets when you ask for opinions?
Increase mutual understanding
Beyond building trust, managers can create opportunities for team members to increase mutual understanding and positive interactions with one another. This includes providing cross-team collaborations, assigning a mentor/buddy for new hires and organising team bonding activities.
One of the Tripartite Alliance Award finalists, a transportation company, successfully implemented multi-generational teams, where employees from different age groups came together to conceptualise projects on how their organisation's attitudes and beliefs could be displayed at work. This not only allowed different perspectives to be exchanged, but also reinforced the shared vision of the organisation.
When creating opportunities for employees to bond and forge relationships, managers can consider the following:
Is the project team made up of individuals who do not interact on a regular basis?
Are the mentoring matches appropriate and beneficial to the developmental needs of both parties?
Are remote or offsite employees included?
Good managers create environments that foster inclusiveness and make conscious efforts to allow both remote and onsite employees to interact. For instance, managers could include virtual team building activities as part of today's work-from-home or hybrid work norm.
Curb internal competition
Competition can bring out the best in people, but it can also bring out the worst. Internal competitiveness can lead to a toxic work culture, especially if team members are pitted against each other.
Managers can help to curb internal competition by framing a work environment as cooperative, rather than competitive. This can be done by:
Ensuring all teams are working for the greater good of the organisation, and not for self-interests.

Encouraging employees to make decisions as a team and aligning on a solution together.

Rewarding teams, rather than just individuals, that achieve their goals and portray collaborative values.
Everyone has a role to play in building collaborative networks. To find out more on what leaders, HR professionals and employees can do to build collaborative networks, download TAFEP's Beyond 20/20: DNA of Progressive Employers.
This article on collaborative networks is the first instalment in the five-part series on the building blocks to develop the DNA of a progressive employer. Look out for the next instalment!
1 The five building blocks are derived from the evaluation process of the Tripartite Alliance Award 2021 finalists.
2 Galford, Robert M and Drapeau Anne Seibold, The Enemies of Trust, Harvard Business Review, February 2003. Accessed online: https://hbr.org/2003/02/the-enemies-of-trust