COVID-19: Supporting the Mental Health and Well-being of Remote Employees
How can you best support the mental health of your remote teams during COVID-19?
06 May 2020 Articles Work-life harmony Trending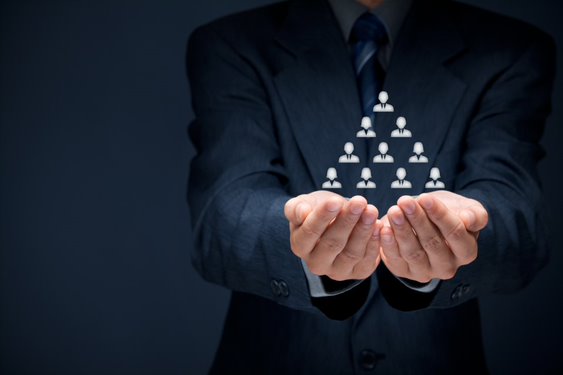 For many workers in Singapore today, working from home has become a 'new normal' as the country works to contain COVID-19.
Organisations nationwide have quickly responded to government advisories to implement working from home. The nature of remote work can contribute to a situation where morale and mental health issues can develop more easily and go unnoticed. As supervisors, it is important that you keep your team engaged and motivated during this time. Here are some ways to support the mental health and well-being of your employees.
Lead with empathy

Particularly during this period of uncertainty, it is important to convey your sensitivity towards the impact that COVID-19 may have on your employees' lives and work. Be on the alert for employees who display difficulty in adjusting to the new work arrangement, for example missing deadlines or becoming generally less responsive; and acknowledge the anxieties they may be facing. Encourage team members to talk about the challenges they face when working from home, especially if you are aware of their other caregiving duties such as school-going children, and collaborate to find solutions.


Regular check-ins

In a distributed team, it becomes harder for a supervisor to get an informal pulse on morale and mental health. It is important that you continue to ensure that your employees feel looked after and cared for, especially during such challenging times. And this duty of care should carry on no matter where your team is based.

Having regular, open, and two-way conversations with your team is vital to protect their mental health. Not only does this provide an opportunity to connect on daily tasks, expectations and upcoming projects, you also get a sense of how they are coping. This can range from a simple text message, phone call or video calls to create personal interactions.


Clearly establish new communication norms

Remote teams need to create new norms that establish clarity in communication. Discuss with your team how you would like to run supervision and check-ins differently during this period of remote working. This includes establishing the most suitable platforms, e.g. Zoom, Microsoft Teams, Skype or Whatsapp; as well as preferred response times.

When there is predictability and certainty to virtual conversations, it discourages your employees from feeling like they need to be constantly "on the clock", reducing undue stress and pressure. Moreover, it allows them to better organise their daily routine in a way that maximises productivity.


Model healthy work habits

Role modelling requires supervisors to display, through their own behaviours and guidance, ways to integrate work-life obligations and engage in self-care during a crisis.

Some ways to do so include defining, communicating, agreeing and adhering to boundaries and preferences regarding work hours, availability timings and response times. Encourage employees to do the same.
As working from home becomes the new normal, employers need to put in place the right procedures and measures, including mental health considerations, to be in the best position to respond and protect their people and business.