Content
Human Capital Insights: A Chat with Rajah & Tann
Despite being in an industry where long working hours are seen as the norm, Rajah & Tann Singapore has been a champion of human capital development and work-life initiatives for over two decades. We chat with Managing Partner Patrick Ang to find out why.
Lifting Talents Up
At Schindler Lifts Singapore, employee development is high on the list of priorities. Find out why the organisation believes in upping its people's potential, and how this has elevated its business success.
New Recommendations to Support Older Workers
We're living longer, and working longer. See how older workers will be better empowered to contribute to the workforce in the coming years, and how businesses can benefit.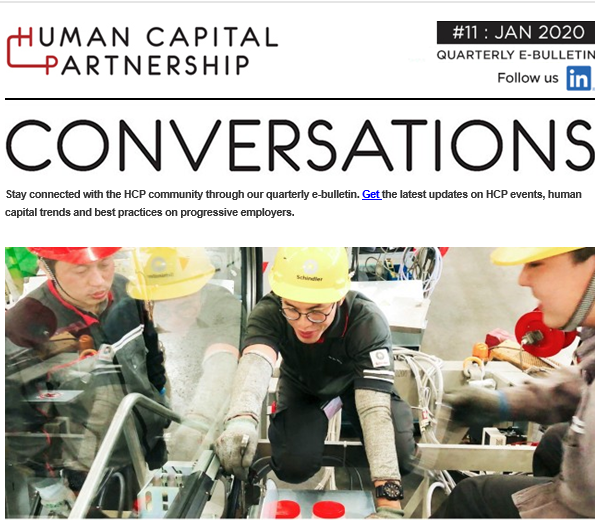 Download Publication