Content
Welcome, New HCPartners!
A new batch of employers officially joined the HCP family at the Engagement Session with Human Capital Partners and Tripartite Alliance Award Winners. Read on for event highlights.

A Technologically Confident Ageing Workforce
Cafeteria operator The Wok People shares its recipe for success in building an ageing workforce that is always primed to take on all things digital.


Workshop: Skills Future for Digital Workplace
The new digital era is here – gain the skills and confidence to embrace the changes coming our way today.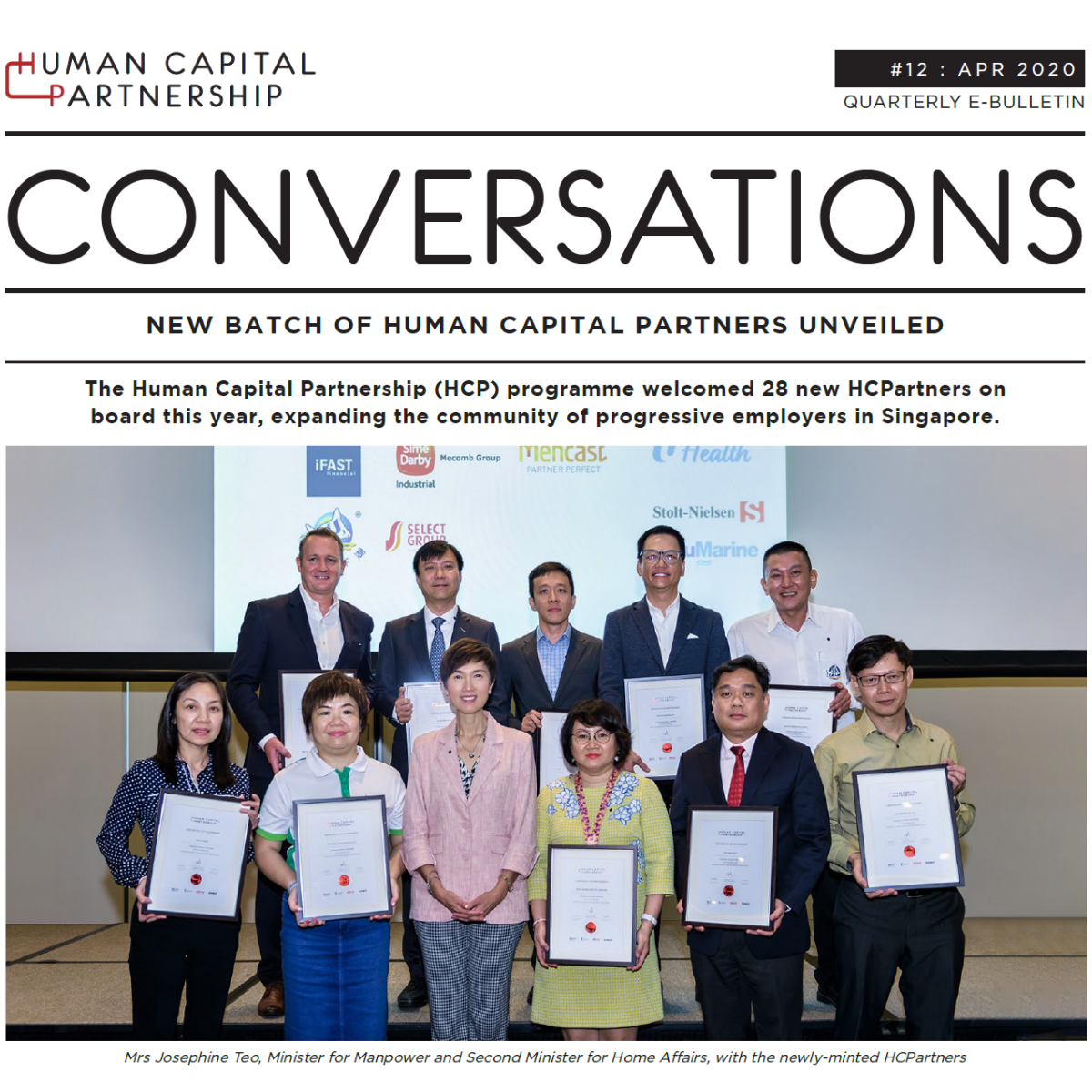 Download Publication