People of TAL
Shin Yee
Senior Manager, Marketing Communications
TAFEP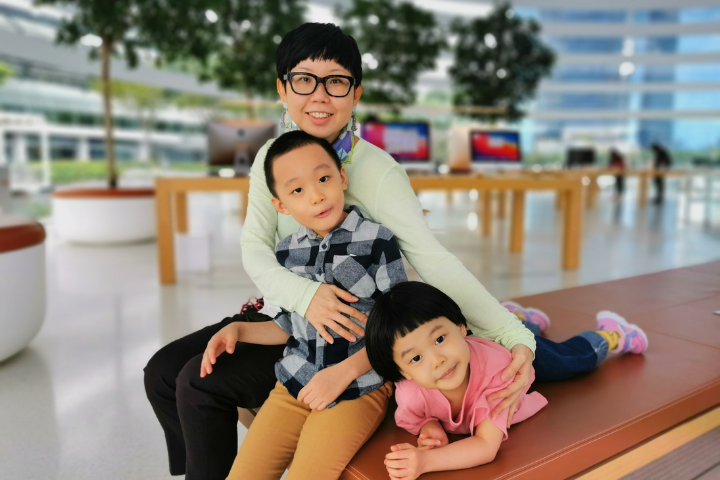 "Will I be able to adapt to working life? Will companies still employ me?" – Those were questions that I pondered during my days as a stay-at-home mum. Whilst my children are still my priority, they are much older now. My biggest concern to re-join the workforce was the 8-year hiatus from work, it has frequently stopped me from taking the leap. However, one day, I decided to muster my courage and sent out a few job applications. I was fortunate to be offered a position by TAFEP and joined the organisation in 2018.
Being out of the working life for so many years, it was quite challenging during the transition period. I was uncertain if I could cope with work and take care of my family at the same time. I was out of touch and had to adapt to a new working style and culture, which was vastly different from my private sector experience. Also, my past work experience was in the fashion retail. Nevertheless, I was excited to learn and be involved in the ad campaigns and production of publicity materials to highlight the importance of fairness at work, building capabilities of employees, and improving employment practices.
It took a couple of months to adjust and familiarise myself with the working environment. Thankfully, TAFEP has a good support system and conducive environment and was understanding of my commitments as a working mother.
In the past, I never imagined that it would be possible for me to return to work.
Right now, I'm back on track and it has been a fulfilling experience. I am glad that I was given the opportunity to return to the workforce. I'm now able to contribute professionally, keep myself updated on the latest marketing trends and strategies, expand my social circle, and manage my work and family commitments as well.
My advice to stay-at-home mothers – Give yourself a chance, step out bravely and take on new challenges. Don't be afraid of new experiences and uncharted environments. Most importantly, persevere and have confidence in yourself. Back-to-work mothers can continue to contribute to society and manage their work and families effectively.
Join Us
We are looking for motivated and committed individuals who are keen to make a positive difference and contribute towards the building of progressive workplaces and harmonious work relations in Singapore.