People of TAL
Pamela Chong
Advisory Officer
TADM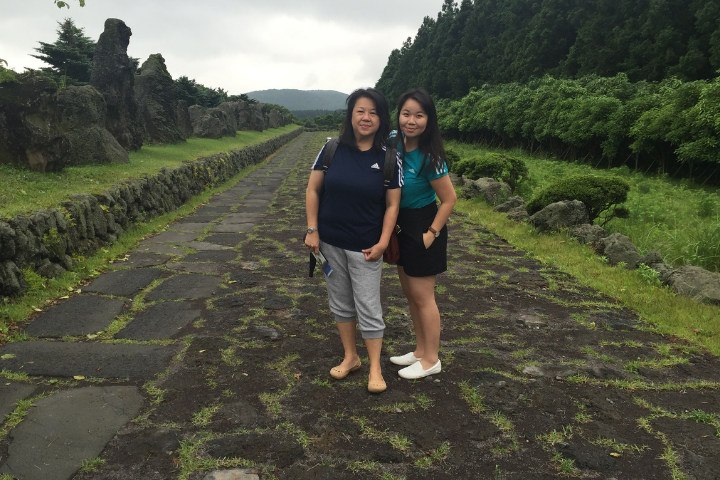 I am from a single-parent family. My mum took on the role of the sole breadwinner and single-handedly raised me after her divorce. Despite going through a rough patch in life, she was strong-willed and did not carry with her the emotional baggage of a broken marriage. She continued to help and care for the community through volunteer work and donations.
In hindsight, I think her courageous act and selfless devotion have helped to shape me into the person I am today and find my calling in life – to help those in need.
I was actively involved in community service work during my secondary school days, such as interacting with the elderly folks in nursing homes and empowering disadvantaged children through games and activities. I used to also volunteer at the Meet-the-People sessions in my constituency by providing a listening ear to the residents and assisting them to draft letters on their behalf.
My desire to care for those in need did not stop there. After working in the finance industry for two years, I was exhausted from constantly chasing sales targets and wanted a more meaningful career. That was when I decided to take the plunge and join the Tripartite Alliance for Dispute Management (TADM) as an advisory officer in 2018.
Aside from advising workers on their employment disputes, I am also a trainer for the new hires and trainees under the SGUnited Traineeships Programme at TADM. Most of them have no experience in handling complaint cases, let alone an emotional or difficult complainant. I help them by imparting my knowledge and experience in managing workers and offering emotional support if they need it.
Every case is unique and the gratitude from the people I have helped really motivates me to put my best foot forward to help others in need. Although it may be emotionally draining at times, I try not to let those negative emotions spill over into my personal life. This is one of the traits I picked up from my mum.
For that and everything I am today, I believe my mother's love showed me the way to become a better person. She has always been and will always be my role model in life.
Join Us
We are looking for motivated and committed individuals who are keen to make a positive difference and contribute towards the building of progressive workplaces and harmonious work relations in Singapore.