People of TAL
Perry
Senior Manager, Engineering Cluster (Sensing & Development)
WSH Council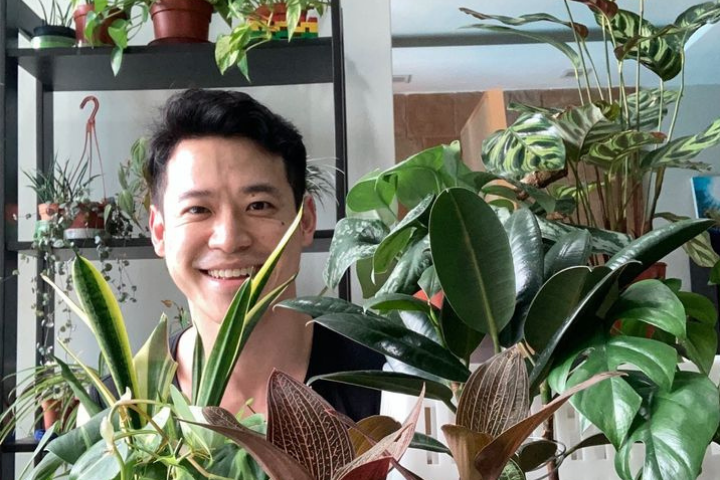 Upon graduation, I dabbled in some sales jobs within the insurance and semiconductor industries. I later joined the Workplace Safety and Health (WSH) CounciI as I felt like I was constantly on a hamster wheel blindly chasing figures and yearned for more meaning in my career. With the WSH Practices team, the job was vastly different from my previous ones, where interaction with people was much reduced, but it was fulfilling to know that a guideline or pictogram which I had a hand in developing may have helped avert a potential accident. Today, with the Industry Development team, my job requires me to engage with industry stakeholders often on various WSH issues. They say, what is meant to be will always find a way to come about. The people skills which I have honed in my time in sales are now being put to good use!
When COVID-19 first broke out at the dormitories in April, I stepped up to volunteer my time, thinking that it would only be for a month or two. In a blink of an eye, my involvement in the Forward Assurance and Support (FAST) Team eventually lasted four whole months.
My recent experience at the dormitories was nothing that life could have ever prepared me for. An unforgettable encounter was when I was handling the repatriation of a foreign worker who was diagnosed with late-stage bone cancer. Due to the large volume of workers who were reporting sick, the seriousness of his condition only came to light the day we were preparing to send him to the hospital. I asked him if he had packed his belongings, "I won't need them anymore", he replied. And as I watched him feebly attempt to board the ambulance, I fought hard to hold back the tears – what more could I have done to help this man who had lost all hope in life? I later learnt that he had passed away at home two weeks later.
Having witnessed the fragility of life, it further affirms the reason why I do what I do at the WSH Council, with hopes to raise WSH standards in Singapore. As American essayist, Ralph Waldo Emerson once said, "The purpose of life is not to be happy. It is to be useful, to be honourable, to be compassionate, to have it make some difference that you have lived and lived well."
Join Us
We are looking for motivated and committed individuals who are keen to make a positive difference and contribute towards the building of progressive workplaces and harmonious work relations in Singapore.