People of TAL
Brenda
Senior Manager, Total Workplace Safety and Health
WSH Council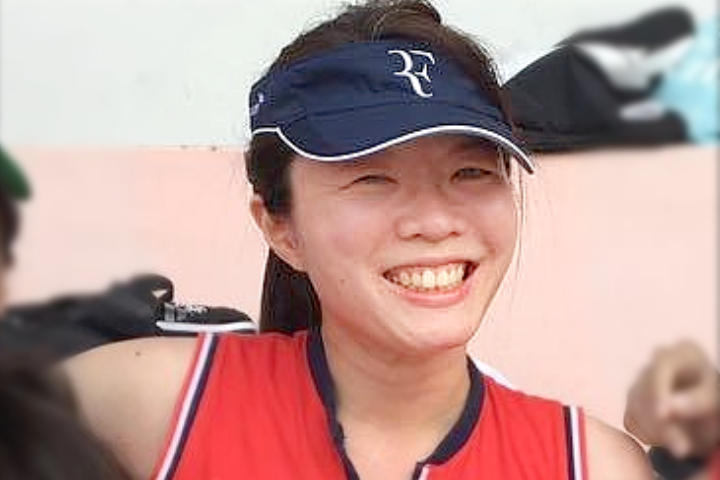 I was an avid touch rugby player and went on to coach teams in polytechnics and university. Having had the chance to inspire players and craft training and game strategies - looking back, it didn't feel like a job at all!
Through my stint as a coach, I found that I do enjoy work where I have the chance to come up with new ideas to challenges.
Before I joined the Workplace Safety and Health (WSH) Council, I was handling drug safety in the pharmaceutical industry.
In drug safety work, it's about protecting patient safety, but in WSH Council, it's about protecting workers' safety. Other than focusing on a different audience, I would say the work at WSH Council is more strategic in preventing workplace accidents.
I enjoy how my job now allows me to do a variety of roles and be creative in shaping strategies and processes. It certainly helps that my bosses give us room to be heard and appreciate our views. We are given the freedom to mould, tweak, or even break things if they don't work! Working with teammates who are open to challenges and support one another is another part of what I like about working here.
I'm excited to be part of new initiatives here. Currently, we are exploring how the Total WSH programme can be structured into smaller phases to make it easier for employers to participate. I'm also involved in WSH Council's effort to make outreach efforts more company-centric and targeted.
Though work can be hectic at times, it is both stimulating and challenging. This is what makes my job a lot more interesting and fun!
Join Us
We are looking for motivated and committed individuals who are keen to make a positive difference and contribute towards the building of progressive workplaces and harmonious work relations in Singapore.