People of TAL
Fawziah Binte Shaik
Assistant Manager, Strategy and Planning
TADM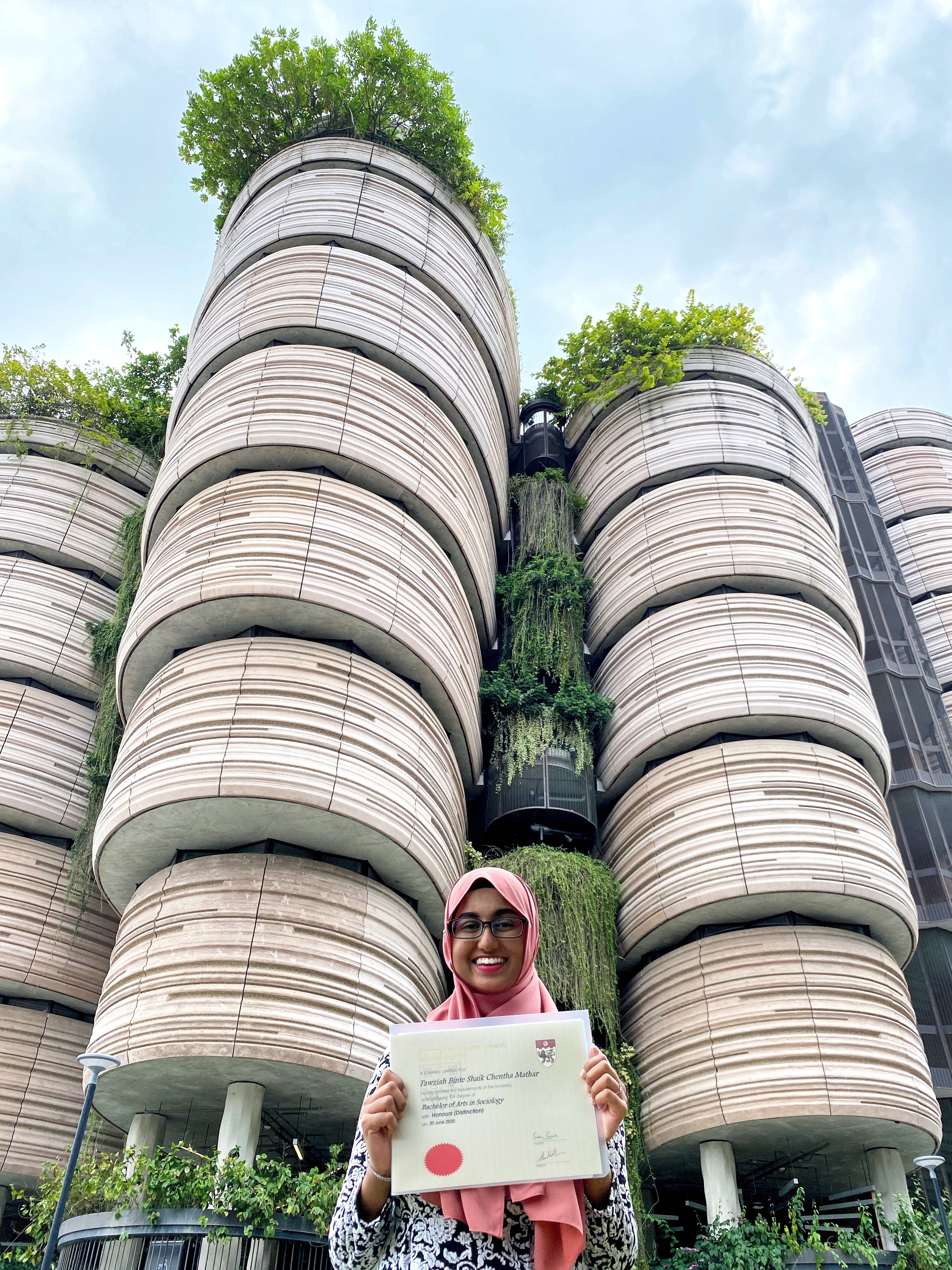 Graduating during a pandemic taught me the importance of embracing challenges with positivity and tenacity.

Like most graduates, the pandemic left me anxious and worried about my job prospects. The job market was grimmer than I had expected. After several failed attempts to secure a job, I felt a sense of despair for my future.

The turning point came when my friends encouraged me to apply for the SGUnited Traineeships Programme, which helps graduates develop their skills professionally even during the current economic climate. That's how I became a trainee at the Tripartite Alliance for Dispute Management (TADM) in November last year.

During my eight-month stint, I had the opportunity to experience both front-facing and backend roles in TADM. This ranged from handling a salary dispute case for a migrant worker to conducting User Acceptance Testing (UAT) for TADM's Online Dispute Resolution platform which was launched in March this year.

In June, I was invited to take up a contract role within the organisation but was initially hesitant to do so due to my lack of expertise. But with the encouragement from my colleagues and Reporting Officer, I decided to give it a shot.

In July, I was offered a contract role as an Assistant Manager in the Strategy and Planning department. This role involves collating data on the cases received at TADM from various divisions and analysing them, as well as assisting with requests on infringement checks on companies.

What I particularly enjoy about the role is being able to analyse raw data and draw useful insights to help my organisation make better business decisions. Pursuing a career in data analytics has always been something I was interested in but never thought I could actually do. I am very glad I decided to take this leap with TADM as I enjoy working here.

During such struggles with self-doubt, I draw strength from my favourite musicians – BTS. They too, struggled at the start but persevered to become one of the greatest artists of all time. Despite their accomplishments, they make time to champion global issues such as climate change and equality, and they encourage youths with positive messages of self-love. Their acts of humanitarianism have motivated me to sign up as a volunteer with Agape Connecting People recently, where I will be conducting briefings on employment rights to beneficiaries who include physically challenged persons and single mothers.

My job search experience was never smooth sailing at the start. And with all the disruptions brought about by the pandemic, it would have been easy for anyone to lose hope. But like BTS, I persevered. As the saying goes, it's always darkest before the dawn. So, to all my peers and those who are struggling out there, don't give up hope because sometimes life gets harder before it gets better!
Join Us
We are looking for motivated and committed individuals who are keen to make a positive difference and contribute towards the building of progressive workplaces and harmonious work relations in Singapore.