Jurong Island Vision Zero Forum Traffic management to stay safe
10 May 2023 Forum Upcoming Event Vehicular Safety Chemical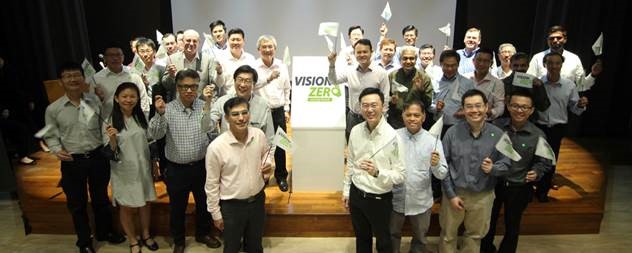 Date:

27 Jun 2023

Time:

2:00 PM - 4:00 PM

Location:

MS Teams

Spots Available:

300
Traffic management is an integral part of operations for many industries and the chemical industry is no exception. Our workplace and roads can only be safe when everyone does their part, going beyond abiding traffic rules and regulations. Drivers' fatigue is also an important aspect of traffic management as it will affect their concentration and performance on the road, which will also impact other road users. As we drive our Vision Zero commitment to manage process operations safely to achieve zero incidents, let us not overlook the importance of traffic management.
Different aspects of safety relating to traffic management will be shared at the forum
•
Ministry of Manpower
•
SCIC/ASPRI
•
Linde Gas
Register for Jurong Island Vision Zero Forum: Traffic management to stay safe
.
Time
Programme
2.00pm
Opening Address
Er. Lucas Ng, JIVZ Group Chair

2.10pm
Preventing Workplace Traffic Accidents
Ms Ong Pei Fen
Ministry of Manpower

2.30pm
Introduction to the Joint Stakeholders Committee on Safe transportation of Migrant Workers
-

Chartering An Industry Aligned Roadmap

Co-chairs of Joint (SCIC-ASPRI) Stakeholders Committee on Safe transportation of Migrant Workers

2.50pm
Implementing Safety Features to Prevent Driver's Fatigue
Mr Chionh Boon Siang
Linde Gas Singapore

3.10pm
Q&A
Facilitator: Er. Lucas Ng

3.40pm
End