Safe Hands Campaign 2020

Amputations remained the second highest type of major injuries at the workplace over the last five years, with about one amputation case every three days. Majority of the amputation injuries occur in the manufacturing, construction and marine sectors. The prevention of hand injuries continues to be an area of focus for workplace safety and health (WSH).
The loss of one finger, or even a part of a finger, not only causes physical pain, but also affects the work or even the livelihood of especially workers whose job involves operating machinery or handling materials. They also must deal with the emotional turmoil that comes with the inability to support themselves and their loved ones.
The Safe Hands Campaign 2020 seeks to raise awareness of machinery safety, and the preventive measures that can be put in place by the industries. It also serves as a reminder to everyone on the importance of protecting our hands while at work.
Opening of Safe Hands Campaign 2020 led by SMF
The Safe Hands Campaign 2020, led by Singapore Manufacturing Federation (SMF) and supported by the WSH Council, is telecast online on 19 May 2020. This year's Campaign continues to emphasise the risks of hand and finger injuries at workplaces, and how these injuries can impact the lives of workers due to amputations. The Campaign reinforces the importance of building a culture of prevention in the workplace so that everyone can work in a safe environment.
The COVID-19 pandemic has served as a reminder to all that companies must set aside time to care for their employees' health –in line with the message of this year's National WSH Campaign– as their health can have an impact on their safety at work.
The Safe Hands Campaign is streamed live on SMF's YouTube and Facebook page at 3.00pm. The Campaign Programme is as follows:
Visit SMF's YouTube channel and Facebook page to watch the speeches and view the list of companies that have pledged their commitment in enforcing safer work processes for our workforce in Singapore.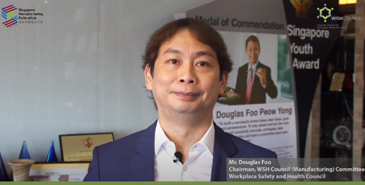 Resources for Employees
In support of the Safe Hands Campaign 2020, the WSH Council would like to encourage workers to take time to take care of their health as it will impact their safety at work and put themselves or their co-workers at risk of hand and finger injuries. Visit the microsite at www.taketimetotakecare.sg and download the Care Kit for Employees where you can learn about health tips and other useful resources so as to be safer at work.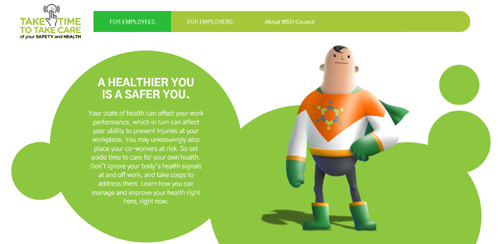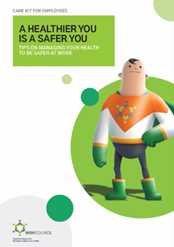 Others:
Resources for Employers
Employers should walk the ground regularly to recognise, identify, manage and control any amputation hazards caused by the mechanical components of machines; and address these safety hazards through improved work practices and administrative controls.
To assist employers in addressing the high incidence of amputation cases, the WSH Council has put together a set of WSH Safe Hand kits available online for the manufacturing industry, specifically for the metalworking, food and beverage manufacturing, and woodworking. These kits include materials such as the photo library on best practices for machine safety, case studies, posters and guides on safe operation of machines.
Employers are strongly encouraged to tap into the following resources:
Companies can refer to the advisory issued by MOM and its tripartite partners on how to make safe management practices an integral part of operations:
Others: