Workplace Management in a Time of Rapid Transformation


With the world of work changing so quickly, how can companies optimise their human capital to stay on top of things? Workplace and human capital expert Jacqueline Gwee, Director of consultancy firm aAdvantage, shares her thoughts.




COVID-19: Find out how our older workers had fared


Our older workers are adapting well amidst big change. We go into the why and how.




Retaining Older Workers: Up to $375k in Grants


Two grants to support progressive employers who are committed to enhancing their older workers' career longevity. Are you on board yet?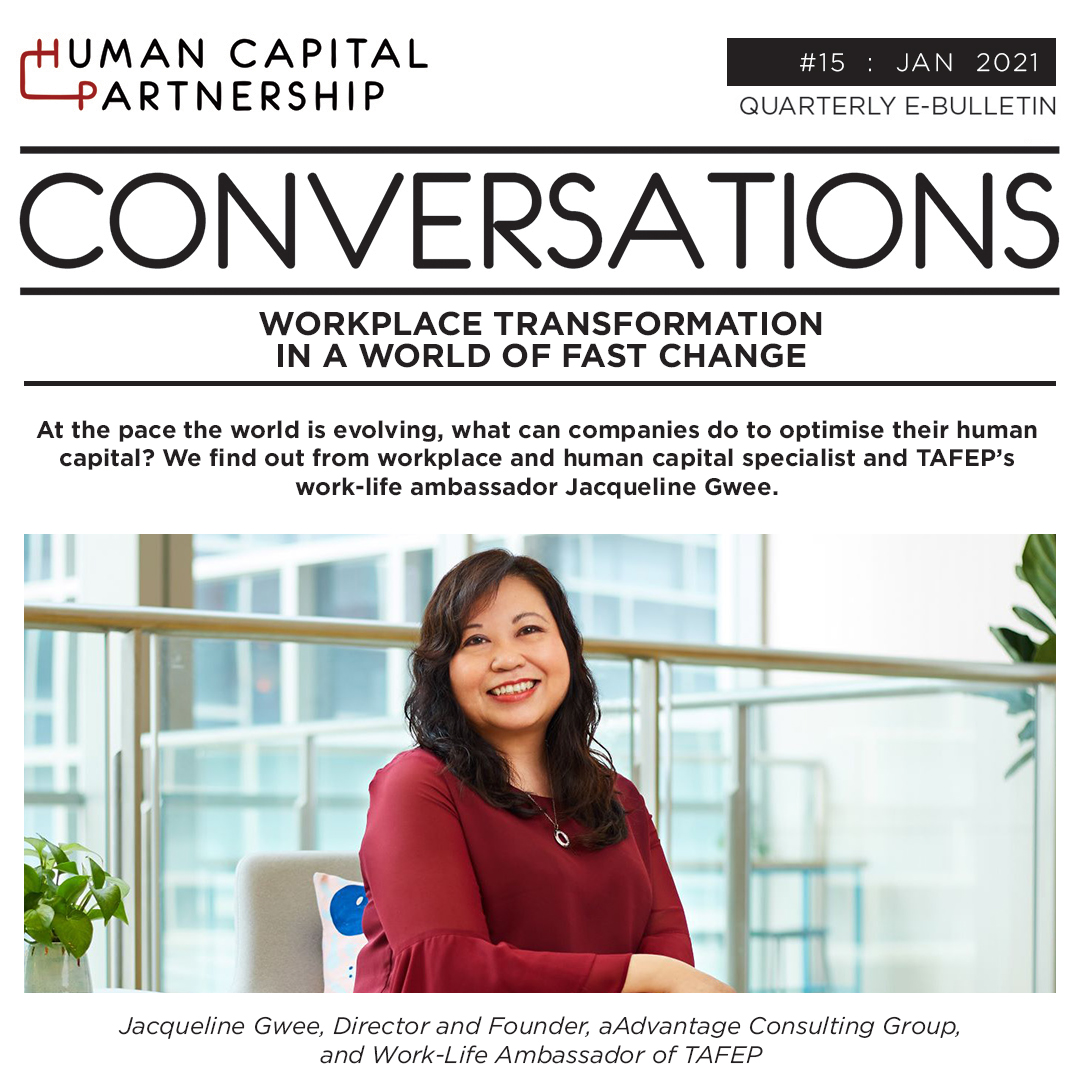 Download Publication