Unlocking the Potential of Mature Employees
Crowne Plaza Changi Airport shares why its belief in building a thriving ageing workforce has grown even stronger over the years.
20 Aug 2019 Articles Age management Best practices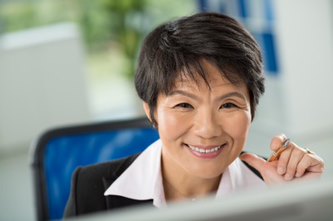 Today, mature employees make up about a third of Crowne Plaza Changi Airport's 280-strong workforce – a reflection of the hotel's strong belief in the value of mature employees. In fact, since the hotel's establishment in 2008, it has progressively put in place age-friendly initiatives to integrate, employ, and rehire older workers.

"The knowledge of our mature colleagues adds value to the competency level of our team. With these experienced employees in our hotel, we are able to better anticipate guests' needs, resolve issues and overcome challenges," said Mr Sunshine Wong, General Manager at Crowne Plaza Changi Airport.

Attracting and retaining such experienced workers is a priority for the hotel. Firstly, mature employees are offered full-time jobs in suitable departments and they enjoy the same benefits as other full-time employees.

"Our mature workers get the same number of days for annual leave, provision of uniforms, laundry service, duty meals, transport reimbursement, and chartered transport if they end work after
midnight," Mr Wong elaborated.

The hotel goes the extra mile to train and develop the skill sets of its mature employees. For example, it works closely with SkillsFuture Singapore to provide relevant courses for skills upgrading, accreditations and career advancement opportunities, which help to further boost its people's employability in the industry. Mature employees who have reached retirement age receive yearly re-employment contracts, along with pre-retirement planning and re-employment counselling sessions.

Flexible working arrangements are an option for employees such as the 70-year-old Mr Swee Ah Wah. Mr Swee, who works in the hotel's restaurant, enjoys working shorter hours, which enables him to stay active in the workforce while enjoying quality time with his family.
Easing Workloads with Technology
All hotel employees, including mature employees, benefit from innovative ways to ease physical strain through technology, automation and workplace modifications. For example, the EziMaid Bed Lifting System enables room attendants to raise beds up to a height of 50 cm. This helps to improve productivity and reduce the likelihood of workplace injury.

The hotel also implemented various technological innovations to enable employees to focus on higher-value work. The uniform inventory management system, for instance, uses RFID (Radio-Frequency Identification), and eliminates labour-intensive manual tasks such as separating and hand-counting uniforms. Other innovations include ride-on scrubbers and carpet shampoo machines to replace the manual scrubbing of room carpets, which is known to be time-consuming and physically straining. Mature employees are provided with functional and refresher training on the use of technology in their day-to-day operations.

Such age-friendly initiatives go a long way in fostering a healthy working environment, which ultimately plays a part in the hotel having happier customers and achieving better business results.

This article first appeared in the July -September 2017 issue of Upbeat.