Banking In the New Normal: How We Did It
When COVID-19 took the world, OCBC Bank was ready to take it on. Mr Jason Ho, Head of Group HR, shares how OCBC shaped its business and workforce into one the nation can bank on, even through one of the world's most disruptive crises.


Empowering Lives, Starting from Within
The freedom to explore new roles, thousands of in-house reskilling programmes, lifelong care and more – how do these employee benefits help Prudential fulfil its mission of helping clients to lead their best lives?


SME Workshop! Thriving in Rapidly Changing World
Over 20 government initiatives to help SMEs cope with the disruptions of today and tomorrow. Find out more at the SkillsFuture JumpStart Workshop.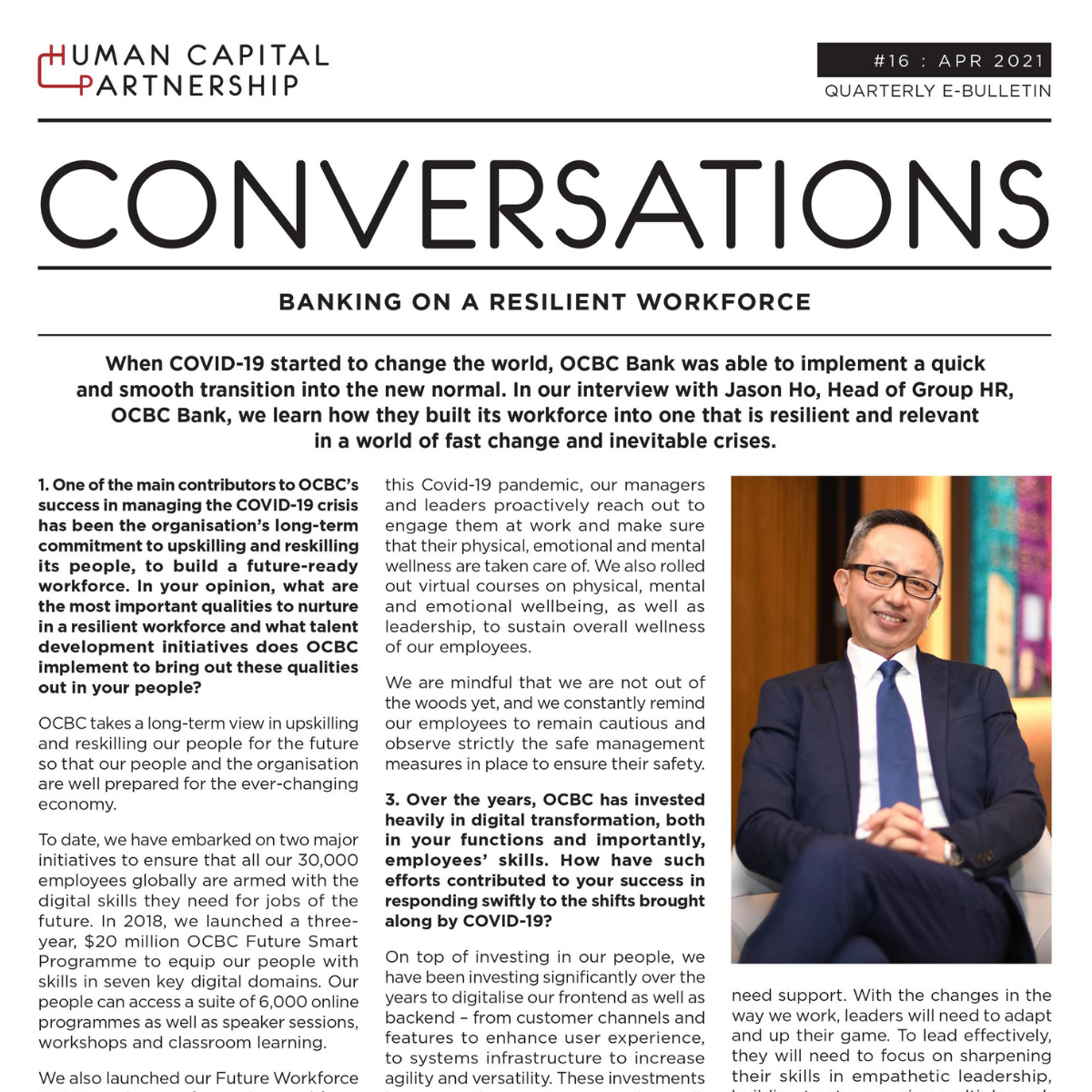 Download Publication