Content
Robots: Friends or Foes?


Robots are changing the future of work. What does this transformation really mean for humans? Industry experts shared their thoughts at the recent HCP Conversations event.

Robots to the Rescue!


At YOTEL Singapore, workers enjoy more interesting job scopes, thanks to their robot friends YOSHI and YOLANDA. Find out more about how these trusty helpers have enabled YOTEL employees to learn and grow.

Your Guide to Job Sharing


Job sharing: splitting a full-time job into multiple positions. Here's a guide to implementing this flexi-work arrangement in your workplace.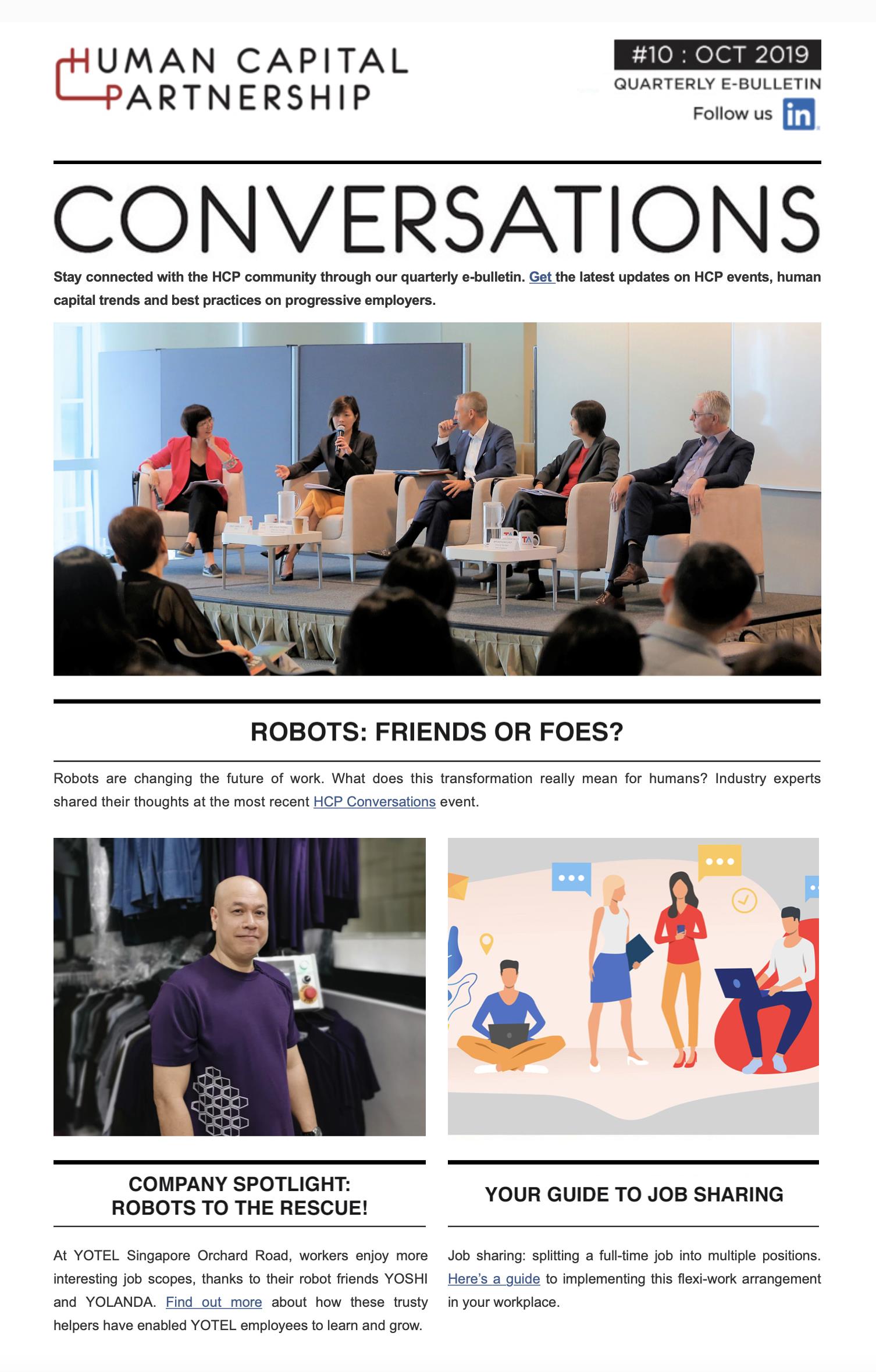 Download Publication