5 Ways to Keep and Motivate Employees
Learn how Tan Tock Seng Hospital retains its employees amidst a tight labour market.
07 Oct 2019 Articles Best practices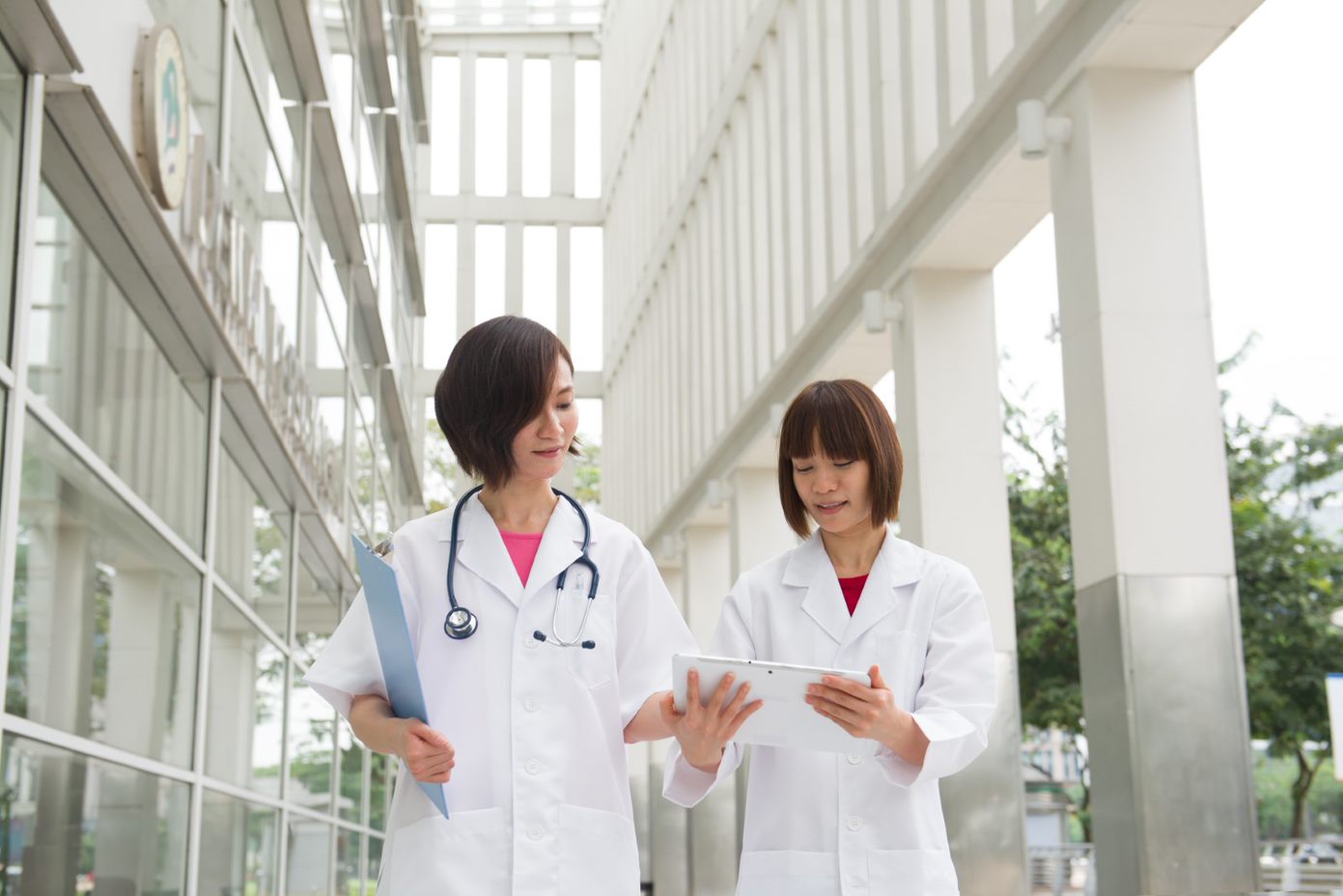 According to the Ministry of Manpower's Job Vacancies 2015 Report1, nursing positions were amongst the hardest to be filled by Singaporeans in 2014. At the same time, the demand for healthcare services in Singapore is increasing due to the nation's ageing population.

Despite these challenges, Tan Tock Seng Hospital (TTSH) has managed to maintain a high employee retention rate of 90 per cent and high employee satisfaction scores as well – no mean feat for an organisation with over 7,000 employees. What is the secret to its success? TAFEP takes a look at some of TTSH's progressive employment practices:
Integrate, not Differentiate
Recognising the unique strengths, opinions and insights brought along by different individuals, TTSH takes pride in having a diverse workforce that includes different age groups and backgrounds. One way it promotes integration amongst staff is through a wide range of initiatives and activities. For example, it takes part in the annual "ACTIVE Day" event to celebrate its employees' health and wellness efforts while allowing them to bond through fun activities across multi-generational teams. TTSH also has in place a suite of wellness programmes and staff amenities to cater to a comprehensive range of needs, from nursing rooms to infant and childcare facilities, an on-site gym and outdoor walking and jogging tracks. Such programmes and facilities have been well-received, with up to 95 per cent of employees expressing their satisfaction.
Recognise and Reward
TTSH also makes it a point to acknowledge its people for their achievements and contributions. Besides nominating staff for national awards such as the President's Award for Nurses, it also gives out awards internally. In fact, TTSH is launching its inaugural CEO Patient Service Associate Award this year to recognise outstanding frontline staff who have been role models in service excellence and process improvement, and are active in job redesign efforts and delivery.
Have a Heart
TTSH believes in understanding what its employees need and taking the necessary steps to meet them, and this conviction is at the heart of its strategy in formulating plans for its workforce. For instance, after the SARS crisis in 2003, it developed the Staff Support Staff (3S) programme to help staff cope with stressful situations. This voluntary scheme is run by employees, who undergo 16 hours of training to equip themselves with skills that enable them to offer peer support and counselling. Since its implementation, the 3S programme has been consistently meeting the psychological needs of employees at TTSH.
Encourage Flexibility at Work
Despite operating 24/7, TTSH implements flexible work arrangements to help its staff better achieve work-life harmony. Such arrangements, which include compressed work week schedules, job sharing and part-time work, enable employees to better manage their work and family commitments.
Play Fair
At TTSH, candidates are screened and selected based on merits such as qualifications, experience and skills. Employing this merit-based system is TTSH's business imperative – one that prevents it from overlooking suitable talents who can contribute well to its goals.

For its pursuit of work-life excellence and commendable hiring practices, TTSH was awarded the Work-Life Excellence Award, conferred by the Tripartite Committee on Work-Life Strategy in 2006 and 2008; HRM Singapore's HRM Award 2014 for Best Health & Wellbeing; the Health Promotion Board's Singapore HEALTH Platinum Award 2004, 2008 and 2012; as well as Aon Hewitt's Best Employer Award in 2015.

Such accolades are a reflection of TTSH moving in the right direction towards its vision of being a "great place for working, healing, learning and becoming the best".
1 Manpower biggest issue in meeting new nursing home standards, 12 April 2015, Today Online
This article first appeared in the July – September 2015 issue of Upbeat.