Synopsis
The Covid-19 pandemic has caused an unprecedented downturn in businesses in 2020. Businesses continue to struggle and deal with financial concerns and lots of uncertainty.
While retrenchment may be inevitable in some cases, there are companies who have also chosen to put their people first and make the best of the situation without any job losses.
These companies demonstrate how their resilience during the pandemic is also the answer to the future, beyond the pandemic.
Come and join us for this 2-hour webinar to find out how you can manage manpower responsibly in a downturn and how two companies saved jobs during the pandemic and are preparing for the future by making their workforce future ready.
Programme Outline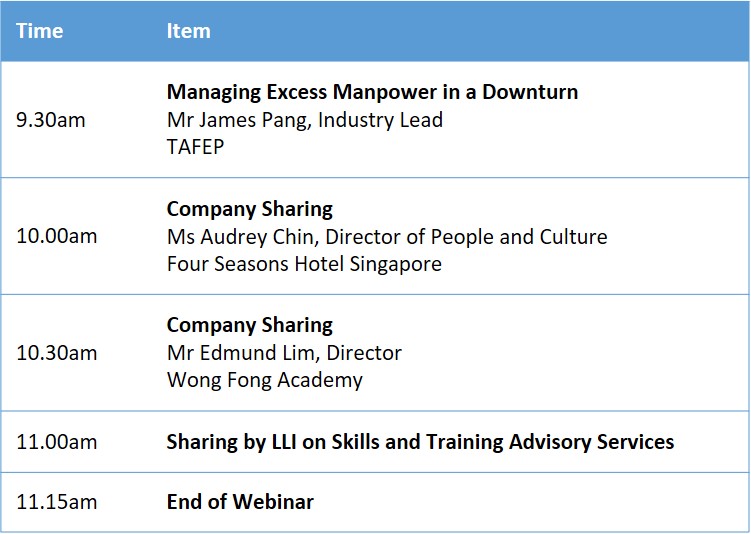 Click here for the resources shared at this webinar.