Mediation for salary-related and wrongful dismissal claims
Note: If you are self-employed, see Mediation for other employment or payment-related disputes instead.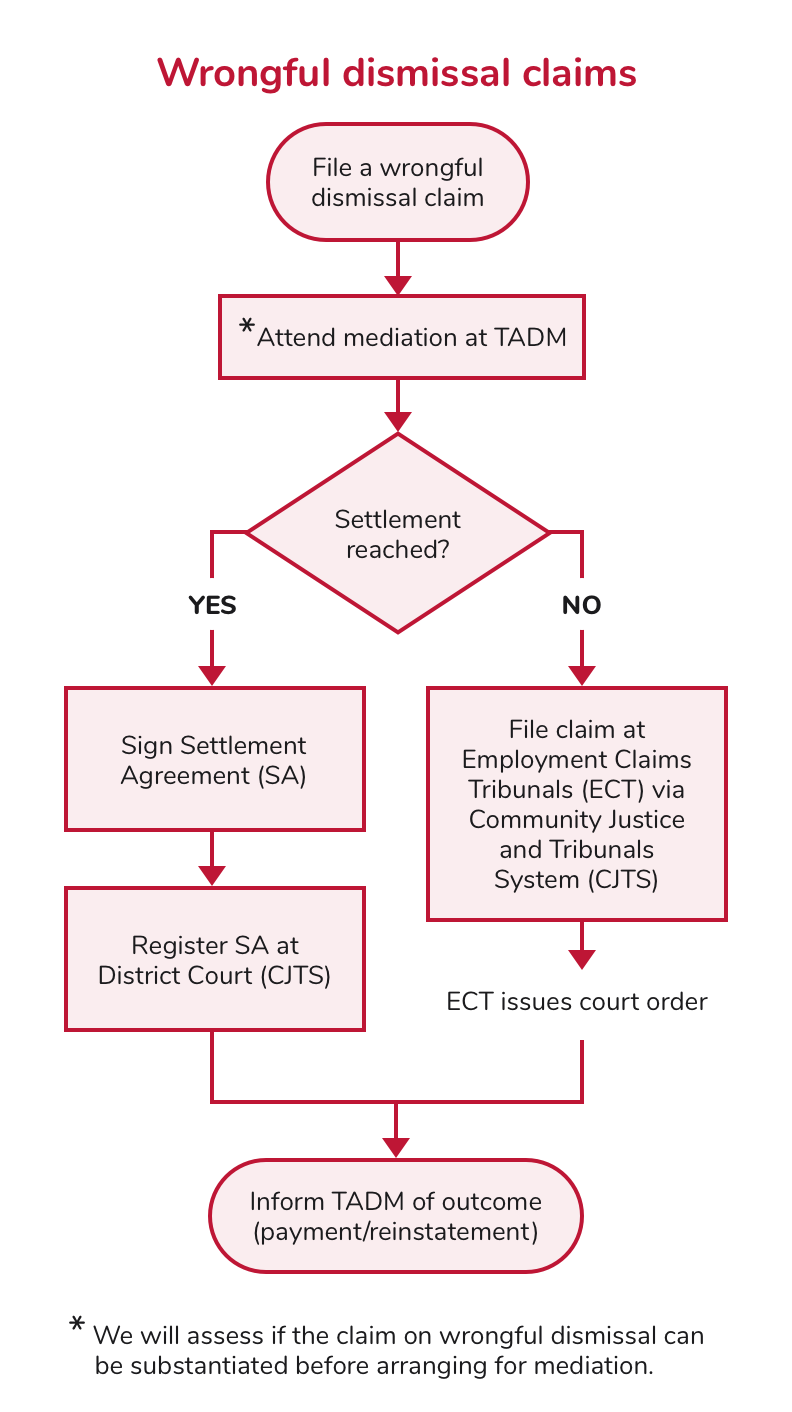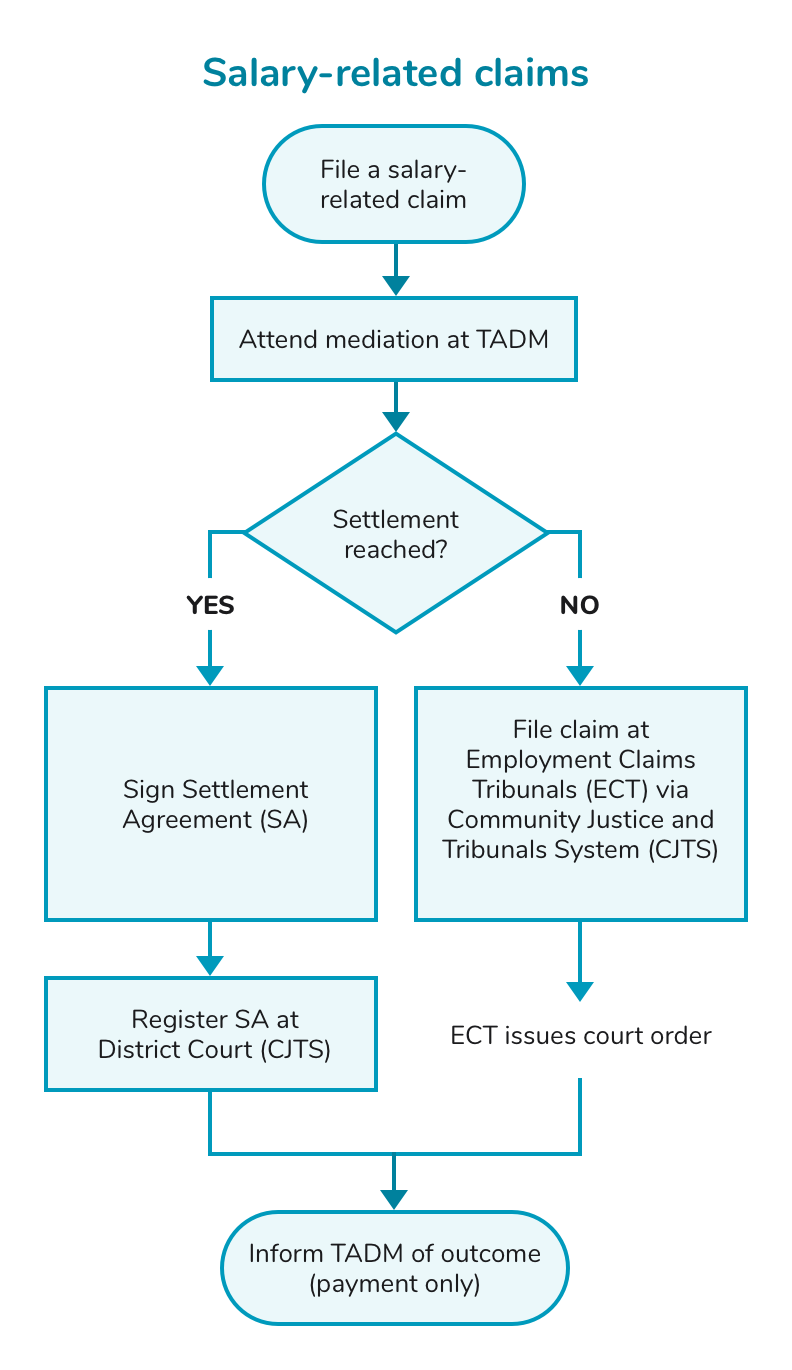 For more information, you can refer to the Amendments to the Employment Act.
Note: If you are filing for both wrongful dismissal and salary-related claims, you need to file the two claims separately. We will mediate both claims in the same session if your wrongful dismissal claim is substantiated.