Is there a user guide to assist me to use the TADM ODR portal?
Last updated 14 Oct 2021
After logging in, click on your profile name at the top right corner of the page. Then select "User guide" from the drop-down list as illustrated here. The guide will be available for you to view or download.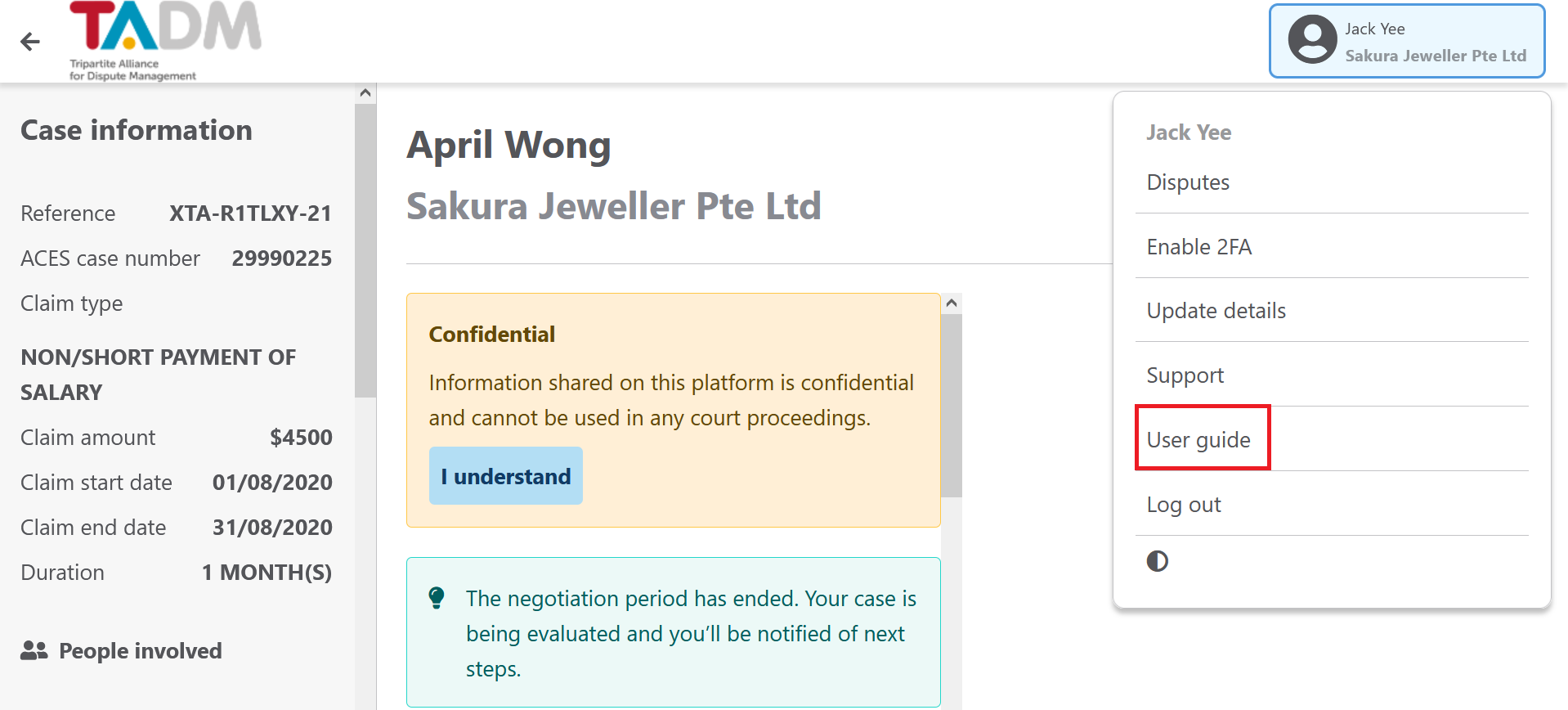 Related Questions